2014 Hungarian GP P3: Lewis Hamilton leads Nico Rosberg again ahead of qualifying
Red Bull's Vettel closest to Mercedes pair in final practice
By Mike Wise at the Hungaroring
Last Updated: 26/07/14 11:41am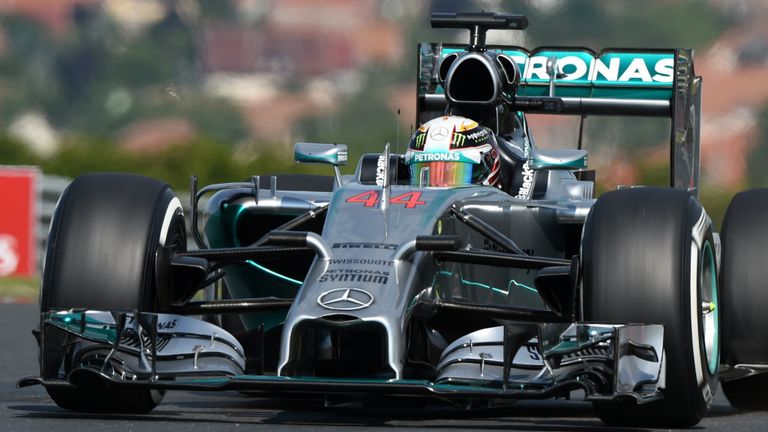 Lewis Hamilton once more set the pace ahead of Mercedes team-mate Nico Rosberg in third practice for the Hungarian Grand Prix on Saturday morning.
Hamilton lapped the 4.381km Hungaroring circuit to go just 0.047s faster than Rosberg, the current World Championship leader. With the Briton also fastest in both of Friday's sessions - and also chasing a record fifth Hungarian GP win - it sets up the prospect of a first pole position for him since May's Spanish GP.
Behind the Silver Arrows came Sebastian Vettel, the World Champion 0.407s slower than Hamilton but ending the session ahead of Red Bull team-mate Daniel Ricciardo, also for the third time this weekend.
With Ricciardo P4, team boss Christian Horner told Sky Sports F1 that although the fight for pole still appears to be two-way, he thinks they're as close to Mercedes in Hungary as they have been all season. Interestingly, he added that much the same applies to Vettel and how happy he feels with his car.
Speaking on Friday, Vettel said he was mindful of the step Mercedes and Williams might make in qualifying but although his gap to Hamilton was actually closer than it had been in P2, neither Valtteri Bottas nor Felipe Massa jumped ahead.
That's not to say Bottas didn't try, with the Finn only fractionally slower than Ricciardo in fifth and appearing to have improved his car's balance over a single lap - a problem for a number of teams on Friday. Massa struggled in comparison, however, with the Brazilian only 11th.
Fernando Alonso was sixth 0.049s faster than Kimi Raikkonen, who continued to display the improvement he showed on Friday. The top ten was completed by Kevin Magnussen (McLaren) and Toro Rosso pair Jean-Eric Vergne and Daniil Kvyat, with Jenson Button's McLaren 12th behind Massa.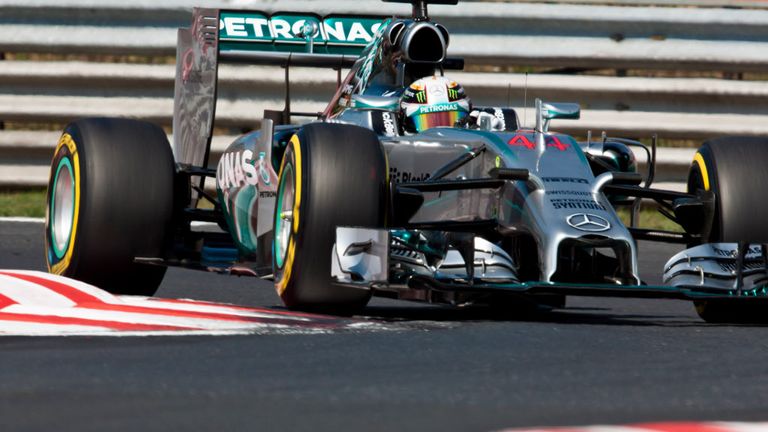 Although Hamilton ran wide a couple of times at the start of the session, he only needed one run on the option soft tyre to set his benchmark time. In contrast, Rosberg made three attempts after his first saw him run wide at Turn 12.
What might also be interesting to note ahead of qualifying, which starts at 1pm BST, is that after the sunny conditions seen on Friday, the skies started to cloud over during the session. At present, rain is forecast for Sunday's race.