Romain Grosjean reckons Red Bull could well be uncatchable at Monza this weekend
Lotus driver's blunt assessment comes despite encouraging start
By Mike Wise at Monza
Last Updated: 06/09/13 5:20pm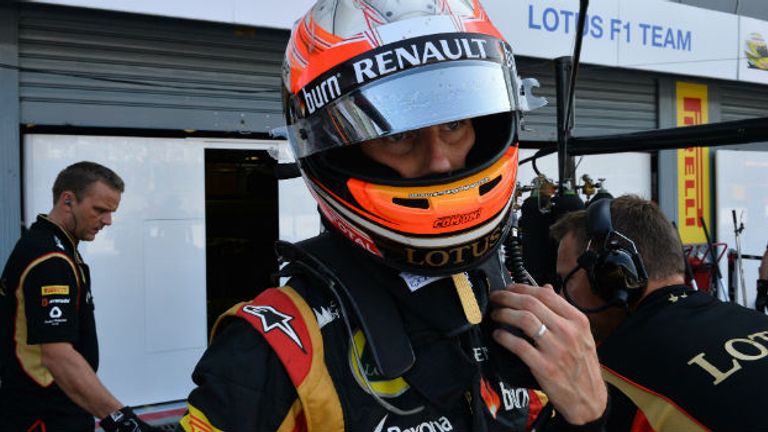 Grosjean and team-mate Kimi Raikkonen set identical times in Friday afternoon's practice session to line up behind Sebastian Vettel and his team-mate Mark Webber.
The pair were just 0.040s off Webber's time but defending Champion Vettel was over six tenths clear of the lot of them.
Vettel himself reckons that Saturday qualifying might be rather closer but Grosjean suggested there is every chance the rest of the weekend could turn into a rout.
"They're quick and if it's the same story as Spa, they can run a very low rear wing level and their diffuser seems to be good," the Frenchman said admiringly.
"So they generate downforce in a different way and it seems to work well with their car."
Lotus themselves spent the day evaluating a new longer wheelbase version of their E21 chassis. Raikkonen was given that particular task, even though he opted not to try it out in the simulator first, while Grosjean ran the conventional model.
On the face of it, the fact that both drivers set of time of 1:25.116s might not seem particularly helpful if Lotus must decide which car is quicker. Yet, according to Grosjean, there's rather more to it than that.
"That's to hide the reality!" he said of the dead-heat. "I don't know yet; we'll look at all the data at the factory to know what is what with the long wheelbase but I think it's more related to the feeling.
"It's hard to say what is the difference. It's almost impossible to change between P1 and P2, so Kimi did the whole day with it.
"He seems really happy, so maybe it's a positive for the future."
With Monza's long straights and chicanes placing an emphasis on braking stability, Grosjean agreed that a longer wheelbase car might offer a slight advantage.
"It could be and that's what we are all struggling with. That's why I said it's a question of feeling," he added.
"It's always hard to compare the two in terms of braking stability; we don't have exactly the same braking style or points. It's feeling-related but it doesn't look too bad."