Kimi Raikkonen said he was not surprised with his poor qualifying result at Monza
Lotus driver says his car lacks grip after setting 11th fastest time
By Mike Wise at Monza
Last Updated: 08/09/13 7:10am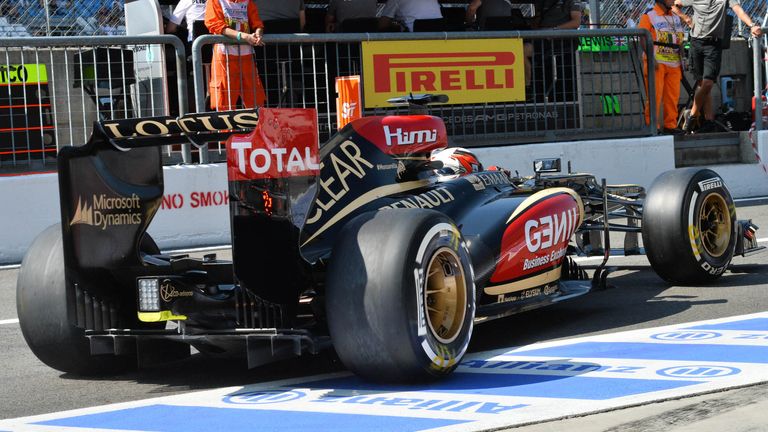 The Finn, whose title chances are fading fast after a rare retirement last time out in Belgium, said the strengths of the team's E21 chassis are to be found at tracks where more downforce is needed.
"I was expecting to have a difficult weekend anyway," the Finn said on Saturday afternoon. "It was last year and it doesn't seem to be much better. It just seems that when we take a bit of wing off and run in this configuration, it's not very good for us."
Raikkonen was third fastest behind Red Bull pair Sebastian Vettel and Mark Webber in Friday practice, when he trialled a longer wheelbase version of the car.
Lotus opted against its use on Saturday, with Raikkonen shrugging: "This just seems to be our speed. The balance wasn't too bad; we just didn't seem to have the grip."
Raikkonen is optimistic of a better performance in Sunday's race, however. "I think we are usually better in race conditions, so it should be better," he said. "It's going to be a hard race and difficult race but I'm sure we can do better than what we achieved today. It's very close on the lap times I think maybe up to sixth place."
Even so, he admitted once again that Vettel's current domination means that his own title chances are fast slipping away.
"It looks like it," Raikkonen agreed. "It was far away anyhow. I haven't exactly been as fast as they have, so we'll see what happens tomorrow."