Questions for the 2014 Italian GP
What next in Lewis v Nico? Will we see a new top speed record? Can Ricciardo do it again? Will Hulkenberg produce more Monza magic?
By William Esler, Mike Wise, James Galloway and Jamie Casey
Last Updated: 04/09/14 2:45pm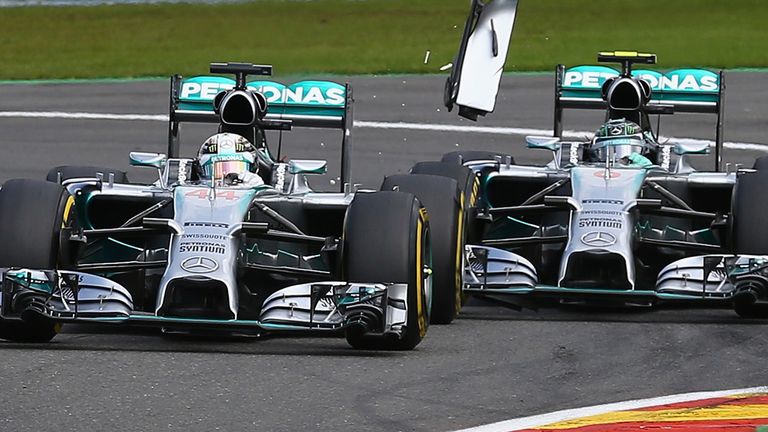 What next in Lewis v Nico?
If the events of May's Monaco GP had served notice that a 'point of no return' loomed for Lewis Hamilton and Nico Rosberg's working relationship amid their compelling duel for the title, then the explosive events of Spa appeared to confirm such an irrevocable split. The lap-two contact which wrecked Hamilton's race and blew the team's one-two chances was one thing, but it was the feuding pair's subsequent claim and counter claim in the 24-hour period after the race over what exactly had been said in Mercedes' Sunday night debrief which told you more about just how relations and trust had degenerated.
But with seven races still to navigate, and Red Bull, if still not yet emerging as serious 2014 championship contenders, nonetheless starting to give their rivals something to think about in the standings, Mercedes' management knew that had to bring the situation back under some level of control to ensure what should be one of the most dominant seasons of all time doesn't end up with recriminations in an Abu Dhabi run-off area. Cue last Friday's 'summit' boardroom meeting at the team's Brackley HQ and, on the face on it, a much-needed Détente. While Rosberg, the now-confessed perpetrator of the Spa clash, was sanctioned with "suitable disciplinary measures" - thought to be a six-figure fine – and both drivers issued with a warning that a repeat incident "will not be tolerated", Hamilton's own statement added that "there is a deep foundation that still exists for me and Nico to work from, in spite of our difficult times and differences".
We'll certainly begin to see just how much is left in that well of mutual goodwill the next time the two title protagonists go wheel-to-wheel on track. And as Mercedes themselves will only be too aware, that's likely to be on the long run to Monza's notoriously tight and tricky first chicane when the lights go out on Sunday.
JG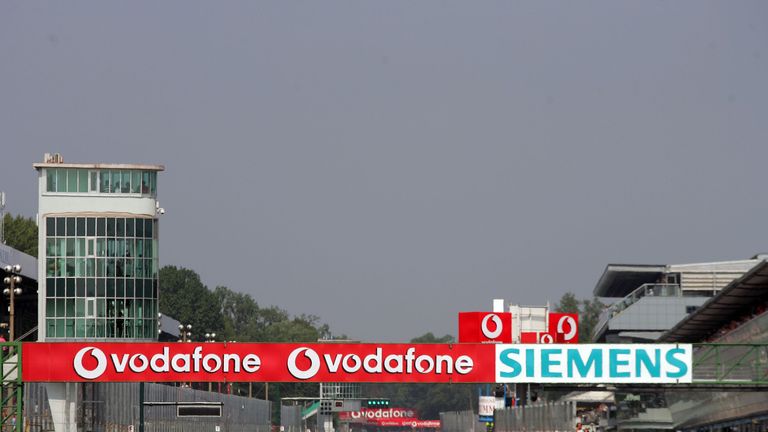 Will F1 see a new record top speed this weekend?
F1 cars represent a paradox in that although they're generally considered leaders in terms of pure performance, they lack top speed – particularly compared to the counterparts in IndyCar and NASCAR racing, with drivers competing in the former regularly lapping Indianapolis upwards of 220mph.
Arie Luyendyk holds the qualifying record at Indy, with a 236.986mph average over four laps set in 1996 while Gil de Ferran's 241.428 mph lap at Fontana four years later is a world record average for a race track.
The Mulsanne Straight at Le Mans regularly saw top speeds of 230mph-plus, with Roger Dorchy holding the outright record clocking 251.655mph in a WM Peugeot in 1988. Two years later, however, two chicanes were added to the 3.5-mile blast.
Track limitations mean that F1 cars can't get close, although Monza is where they can at least try their hardest. Juan Pablo Montoya holds the lap record there (162.949mph) set in 2004 and the Colombian also holds the record through the speed trap, recording 231.5mph the following year.
So with hybrid power and eight-speed gearboxes generally adding a speed boost this season, might we see a new record this weekend? At the outset it doesn't sound too promising.
"It might be possible to achieve 360kph (224mph) on the straight, depending if the car is getting a tow with DRS," Lotus Technical Director Nick Chester said last week and applying the percentage increase (5.7%) at Silverstone this year to Monza gives the same figure.
The new power units might outstrip their V8 predecessors but it seems they have a little way to go to match the V10s of a decade ago. But free an F1 car from the confines of the track and it's a different story: in 2006, a Honda driven by Alan van der Merwe recorded a 246.908mph average at Bonneville Salt Flats. MW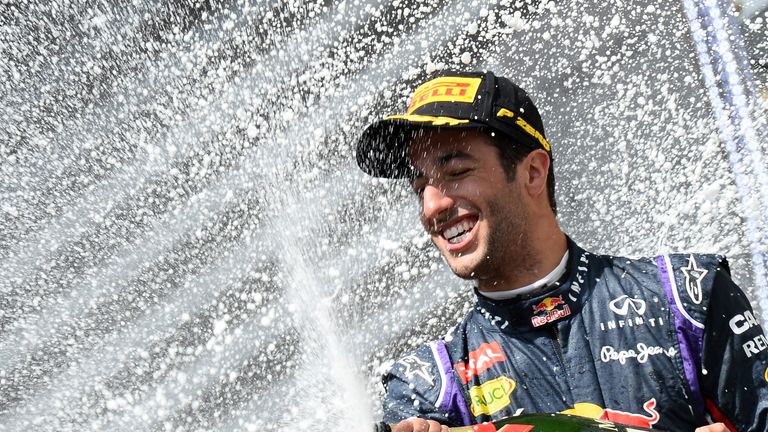 Can Daniel Ricciardo make it three-in-a-row?
Daniel Ricciardo's second win in succession has really captured the imagination of Sky Bet's punters. The Australian was a major outsider for the drivers' title at 100/1 heading to Spa and was attracting a low number of small stakes, but all that changed after he claimed his third win in his debut season at Red Bull.
Not even the significantly shorter odds of 33/1 put punters off after the result in Belgium, with a fresh bout of interest arising as soon as the revised title odds were made available. Queue the rise stakes, with no shortage of £10+ bets flooding in from those caught up in Ricciardo's likeable persona and scintillating form.
However, to put things into perspective, the 33/1 suggests Ricciardo has about as much chance of winning the drivers' title as Southampton do of winning the FA Cup (also 33/1). Leader Nico Rosberg is the 8/13 favourite, with Lewis Hamilton given odds of 11/8, but there's no doubt Ricciardo is the man of the moment and he's 12/1 to make it three on the bounce in Monza. JC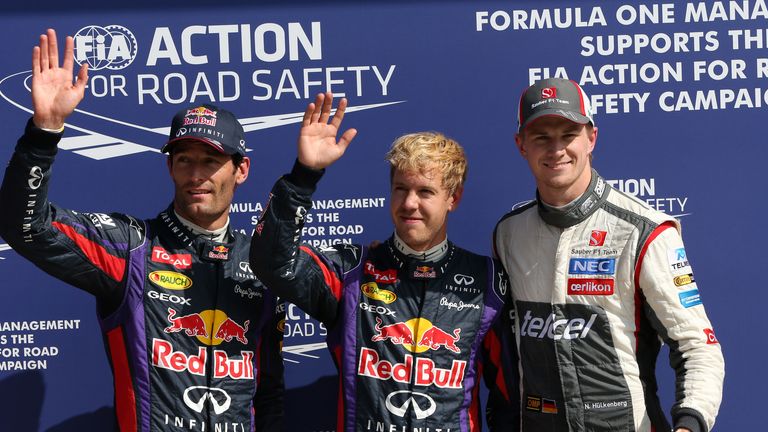 Could this be Nico Hulkenberg's weekend to shine?
Nico Hulkenberg has traditionally done well at Monza and on his previous visit to the circuit in 2013 qualified a remarkable third for Sauber – so could this weekend be an opportunity for both he and Force India to take points away from Jenson Button and McLaren in the championship fights.
To put the German's qualifying performance into context, the highest he had started prior to that was ninth in Canada – and that was a wet qualifying session. He then went on to prove it wasn't just a 'one lap wonder' by dragging the Sauber to a creditable fifth place finish in the race.
This year he will head to the Royal Villa Park with the best engine on the grid in the back of his Force India and that is likely to be a key factor in the pecking order due to the long straights. That coupled with Hulkenberg's form at the circuit – he has scored points every time he has finished the race – could see the highly-rated German further enhance his reputation.
With just two points separating Hulkenberg and Button and Force India trailing by the same number in the Constructors' Championship, a big score this weekend could be key in the final standings. WE