Spa/France share 'set for 2013'
A report in France suggests the French GP could return in a long-mooted race share deal with Spa as early as 2013.
Last Updated: 28/10/12 8:38am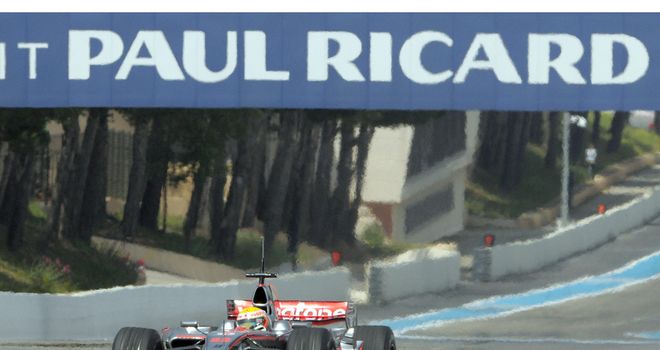 The French Grand Prix could return to the Formula 1 calendar as early as September 2013, according to a report.
The country last hosted a Formula 1 race in 2008 at Magny-Cours, and although several mooted plans for a new circuit on the outskirts of Paris never got off the ground, negotiations about reviving the grand prix elsewhere have been underway for several months now.
Gilles Dufeigneux, the man who is leading the project, admitted in December that "all the indicators are green... or will soon be".
Now French newspaper Le Figaro claims the deal could even be signed before the first month of 2012 is out, with the first grand prix likely to take place on September 1 2013 at the Paul Ricard circuit.
The race, though, will alternate with the Belgian GP for a period of 10 years.