Lewis Hamilton upset with unsatisfactory weekend for Mercedes at Singapore GP
Mercedes driver says title hopes "totally gone out the window"
By William Esler
Last Updated: 22/09/13 7:12pm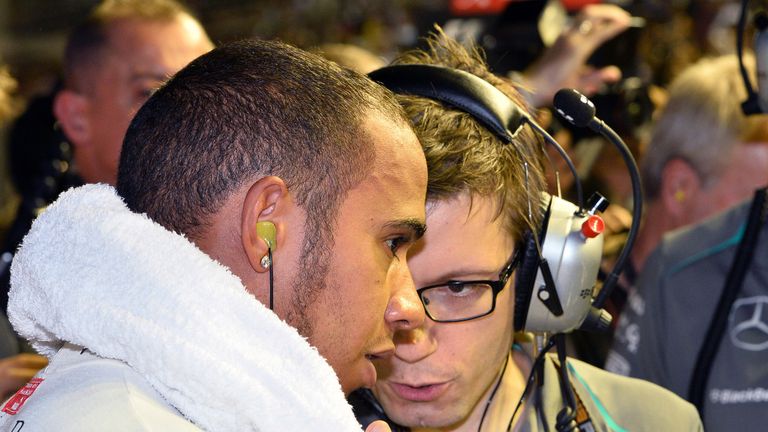 The 2008 World Champion failed to make up any positions during the race - starting and finishing in fifth - whilst Fernando Alonso worked his way from seventh to second and Kimi Raikkonen from 13th to third.
Hamilton feels that the team did not get their strategy right and was upset that he was not kept better informed of his position.
"I don't think we can come away from this weekend satisfied," the 28-year-old told Sky Sports F1.
"I thought we were further ahead - I didn't see my pit board and no one told me what position I was in, so I thought with Mark [Webber] dropping back we were progressing, so it was disappointing to get the result that we got considering how hard we were pushing.
"Maybe the strategy wasn't the best, but nevertheless the guys did a great job and I hope at the next race we have a better chance."
Hamilton now trails Sebastian Vettel by 96 points after the German took his third successive victory and the Mercedes driver is focussing his attention on catching Fernando Alonso for second in the standings.
"I would say being 100 points behind now that that has totally gone out the window," he added.
"We just have to try and catch Fernando somehow. He is ahead so we have to beat Ferrari and try to ride the wave that we are on as a team - it is a much better wave than they were on last year. So we just need to concentrate and get the Ferraris."