Pirelli reveal dates for 2014 in-season tests and team-by-team tyre test schedule
Each team has to give one day of testing over to Pirelli work
By James Galloway
Last Updated: 07/03/14 6:48pm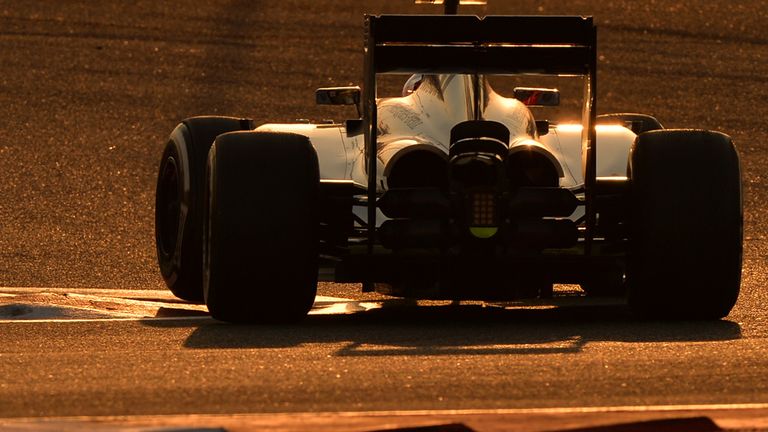 Aside from a single pre-European season session at Mugello two years ago, full track testing during the season had been banned in Formula 1 since 2009, but in a shake-up of the regulations for this year four additional two-day tests are being organised.
They will take place at a quartet of grand prix circuits on the Tuesday and Wednesday after their respective races with Pirelli confirming that Bahrain, Barcelona, Silverstone and Abu Dhabi have been selected to stage the events.
An additional requirement inserted into the regulations at the request of Pirelli is that each team have to devote one day of their eight days of running exclusively to testing Pirelli's tyres. The change has been made to avoid the pitfalls of 2013 when Pirelli experienced early-season problems with their tyres which culminated in the tyre explosions of the British GP.
After reaching agreement on the schedule with the teams at the recent Bahrain test, the Italian manufacturer has now confirmed the team-by-team schedule, with Caterham to test the latest developments first on Day One at the April 8-9 Bahrain test and Mercedes and Williams on Day Two.
At the fourth test of these tests in Abu Dhabi, on November 25-26, Pirelli will supply all teams with prototype tyres for 2015 to try.
2014 in-season testing dates and Pirelli tyre schedule
April 8-9: Bahrain test
Day One - Caterham.
Day Two - Mercedes and Williams.
May 13-14: Barcelona test
Day One - Sauber and Toro Rosso.
Day Two - McLaren and Force India.
July 8-9: Silverstone test
Day One - Ferrari and Lotus.
Day Two - Red Bull and Marussia.
November 25-26: Abu Dhabi test
All teams to test prototype 2015 tyres.