Indianapolis 500 qualifying draw
Fernando Alonso will be the 16th car on track if no one uses their spare car; Britain's Pippa Mann set to be first car on track
By William Esler
Last Updated: 21/05/17 12:30am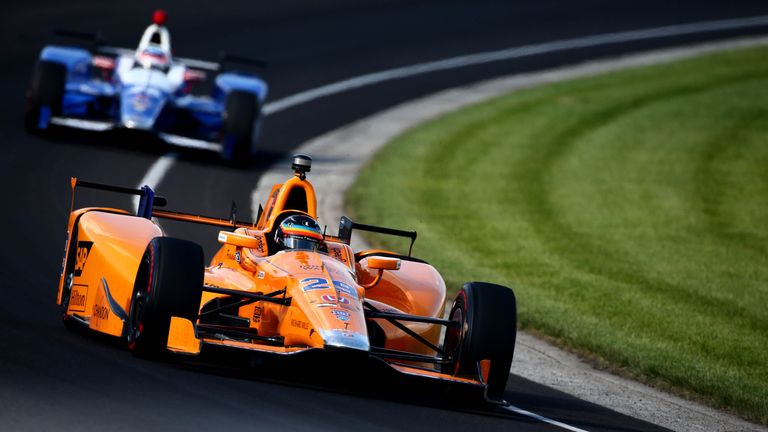 A random draw took place on Friday to determine the order the cars would take to the track on Saturday's first qualifying session.
Numbers were drawn for not only the 33 race cars, but also spare cars, or T-cars. If a driver opts to move to their spare car, then they will take the spot beside their number denoted with a T.
Sebastian Saavedra's T-car drew out number one, but as the Colombian is not using his spare car, Britain's Pippa Mann is set to be the first car on track in the number 63 car.
Fernando Alonso's main car listed as 33rd on the list, but if no spare cars are used, he will be the 16th car out on track.