Marcus Ericsson takes pole for DAMS ahead of GP2 Feature Race in Spain
Team-mate Stephane Richelmi completes front row
By William Esler
Last Updated: 17/09/13 1:22pm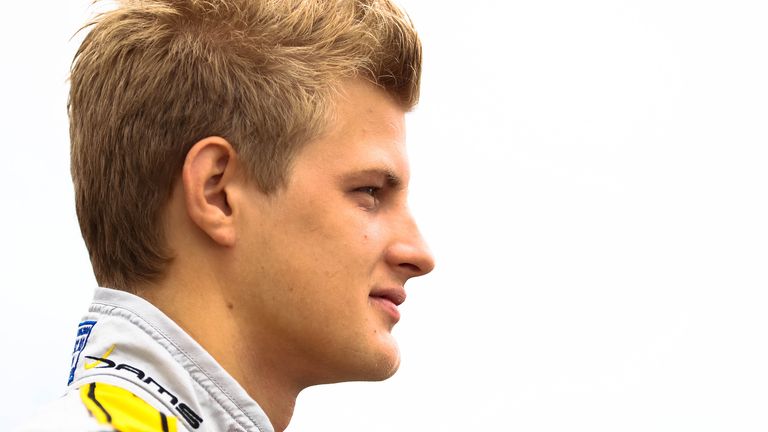 As the clocked ticked down to the start of the session, dark clouds rolled in across the Circuit de Catalunya and the drivers all queued at the end of the pit lane in an attempt to get a 'banker lap' in before the rain would arrive. As it was, the precipitation abetted and the fans were treated with a thrilling session right to the chequered flag.
Championship leader Stefano Coletti was the first man to set a competitive time, but he was immediately pipped by James Calado, who in turn slipped behind Ericsson, Felipe Nasr and Sam Bird. Coletti attempted to go for a second flying lap, but the tactic backfired as he caught cars on their in laps and had to abort the run.
With all of the drivers back in the pit lane at the midpoint of the session, American Alexander Rossi decided to take advantage of the empty track to try and improve on his first run, but a rather unspectacular lap saw him fail to move up the order and he lines-up 15th.
As the session entered the closing stages, the drivers made their final pushes for pole and it became apparent just how impressive Ericsson's 30.0 second final sector had been.
First Colletti was three tenths up through the first sector, four tenths by the end of the second sector, but lost over half a second through the final turns to go third. Bird was the next man who looked set to go onto provisional pole after a purple first sector, but he to lost out to the Swede in the final sector, but did manage to pip Colletti for third.
It looked like no one was going to get close to Ericsson's time from the start of the session, when out of nowhere his team-mate Stephane Richelmi put together three personal best sectors to take provisional pole with a minute to go. His joy was to be short lived though, as the Swede was on an even better lap behind him to go a tenth quicker and pick up his first points of the season.
GP2 Spain Qualifying
1) Marcus Ericsson (SWE) - DAMS - 1:28.706
2) Stephane Richelmi (MON) - DAMS - +0.165
3) Felipe Nasr (BRA) - Carlin - +0.446
4) Sam Bird (GBR) - RUSSIAN TIME - +0.482
5) Stefano Coletti (MON) - Rapax - +0.507
6) Fabio Leimer (SWI) - Racing Engineering - +0.587
7) James Calado (GBR) - ART Grand Prix - +0.612
8) Robin Frijns (NDL) - Hilmer Motorsport - +0.615
9) Kevin Ceccon (ITA) - Trident Racing - +0.718
10) Kevin Giovesi (ITA) - Venezuela GP Lazarus - +0.719
Selected others
11) Jolyon Palmer (GBR) - Carlin - +0.903
15) Jon Lancaster (GBR) - Hilmer Motorsport - +1.053
25) Adrain Quaife-Hobbs (GBR) - MP Motorsport - +2.057