Luiz Razia still chasing F1 drive in 2014, but says money means more than talent
Brazilian missed out on Marussia drive after sponsorship issues
By William Esler at Silverstone
Last Updated: 19/08/13 10:49am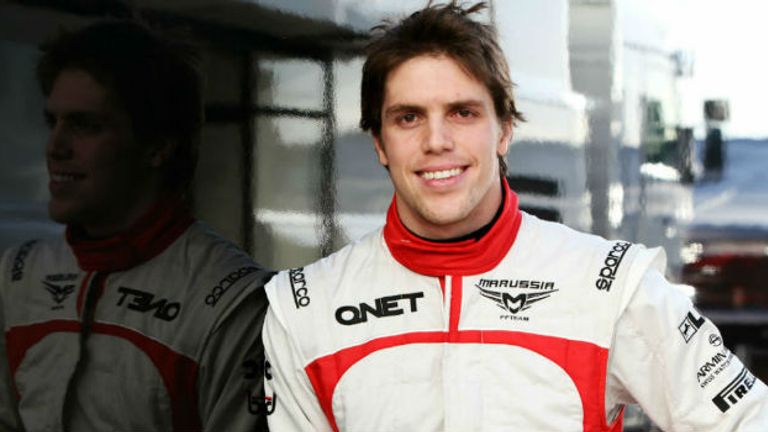 The Brazilian had been confirmed as a race driver with Marussia this season, but when his backing failed to arrive, the 24-year-old was replaced by Jules Bianchi.
"F1 these days is all about the money and second hand is the talent - unfortunately I don't have money at the moment, so it is looking difficult to get back to it," Razia told Sky Sports F1 Online.
"We had the issue at the beginning of the year and that was the end and we are still trying to sort out the situation. Obviously it was not easy, but after that I got invited to run this season in the GT Open in the Bhai Tech McLaren and that has been a good experience up to this point. Our next race is at Spa in September and that is going really well."
However, despite enjoying his time in sportscars Razia says he will continue to chase an F1 seat over the coming weeks.
"The end of August, into September we will still try, but if I don't see any signs of sponsorship then I will move to sportscars and do GT, Le Mans, something like that," he added.
"It is good to look for a drive as a professional, instead of paying all my life. If August and September work out then I will still look at it, but it is very difficult to find £10 million nowadays. It is quite complicated."
Razia finished as runner-up in the 2012 GP2 Series, but doesn't feel a return to the Championship would help him secure an F1 seat.
"There is no incentive to go back to GP2 even if I did get a free drive, because I did such a good job last year there is no reason to go back and prove anything," the Brazilian said.
"There should be the step forward from GP2 to F1, but with these kinds of budget issues it is difficult to get promoted. So, for sure I am looking for opportunities - even IndyCar would be good if I got the chance. But it is all about getting the chance and if there is a good opportunity coming up I will take it for sure."