Max Chilton says his performances prove he deserves a Formula 1 seat in 2014
Briton only driver to finish every race thus far in 2013
By William Esler
Last Updated: 16/10/13 1:26pm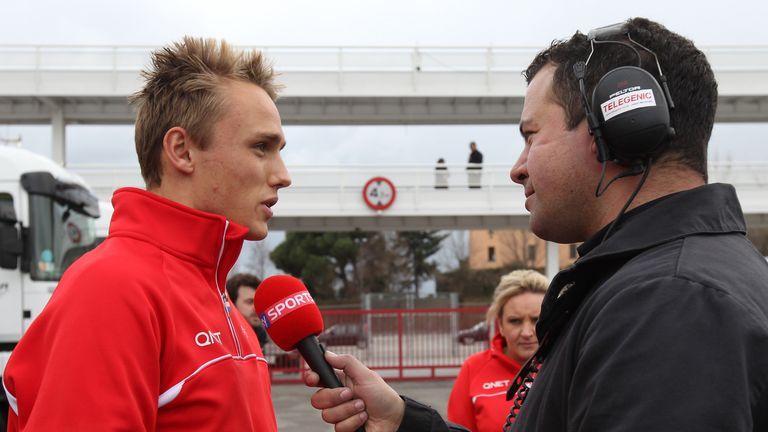 The 22-year-old Briton is out of contract at the end of the season and thus far Marussia have only opted to retain his team-mate Jules Bianchi.
Chilton's best finish this season was 14th in Monaco and at September's Sinagpore GP he finished ahead of Bianchi for the first time in a race that both have finished, before out-qualifying him for the first time in a straight fight in Japan last weekend.
"I feel I'm showing not just the team, but everyone on the whole, I deserve a seat for next year," Chilton said.
"Everyone gets judged, so you have to prove yourself, which is hard for rookies these days because there is so little testing, which means it's going to take part of the season to get up to speed.
"I admit, at times, I haven't got things right, like at Silverstone and Germany, but on the whole it has been pretty good, and since the August break especially I couldn't have done much more.
"I've been really happy with my performance, as have the team, and I've been really happy with them, so it's going really well."
Chilton is the only driver to finish every race so far this season and he believes that consistency is another reason he should be retained.
"I've proven I've got the pace and consistency, as I'm now the only driver to have finished every race," he added.
"In Formula 1, like in any sport, it's the whole package. Sometimes it's not always about ultimate pace, you need to prove you can bring the car home in the races. If you're not in it, you can't win it.
"The last five races have been really encouraging, and to do what I did in qualifying (in Japan) was a step in the right direction."