Max Chilton is aiming for a first top-ten finish in this weekend's Australian GP
"You've just got to make sure you're there at the end," Max says
By Mike Wise in Melbourne
Last Updated: 13/03/14 5:48am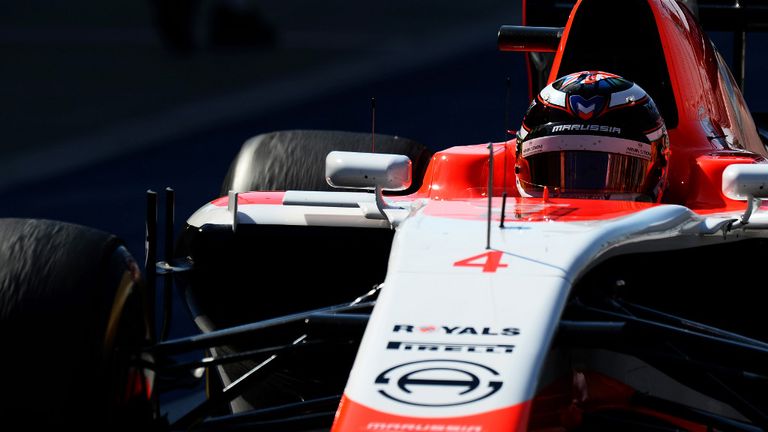 Both the 23-year-old Englishman and his team have known for some time that F1's technical shift - and the reliability problems it has created - gives them the chance to claim what would be a first top-ten finish in the outfit's fifth season of F1.
Chilton finished every race of his rookie season in 2013 and is hoping for more of the same - if not in Melbourne then certainly at one of the opening four 'flyaway' races before better-funded rivals can improve their performance and reliability.
"I try and bring the car home as much as possible but obviously the car's got to bring me home as well. I don't know what these numbers people are saying about the number of cars that are going to finish but you've just got to make sure you're there at the end," he said.
"We'll do everything to make that possible and if I come across the line on Sunday in tenth place, I'll be a very happy man."
Yet Chilton thinks he has more to offer this season than consistency alone. 2013 might have brought a perfect record of race finishes but he was largely off the pace set by team-mate Jules Bianchi.
"In the past, I've always shown better in my second and third years, I've really started to show my speed. I think last year I showed my consistency and professionalism but not always the speed, although I got better towards the end," he said.
"This year, I want it to be a more well-rounded year and we could have a car where we're getting points, which always makes it easier to show yourself off."
Marussia's MR03 does seem to represent a step forward, with Jenson Button commenting favourably upon its performance during pre-season testing in Bahrain.
The Banbury team struggled to put mileage on the Ferrari-powered car during the first two tests but reliability appeared better during its final appearance in the Middle East.
"I think the package is fantastic. It's definitely our best package so far; when you've got a whole Ferrari rear end and you've got a further developed car, it's definitely our best car so far," Chilton enthused.
"Reliability hasn't been fantastic and that's why we've had limited mileage. Reliability isn't the main issue, it's just little problems which took ages to find and which everyone else seems to be having.
"I think if we can work out these little issues we've seen in Bahrain, we can continue the amazing reliability we had last year."