Caterham name Cyril Abiteboul as their new Team Principal
35-year-old Frenchman will replace Fernandes
By Pete Gill
Last Updated: 08/11/12 4:23pm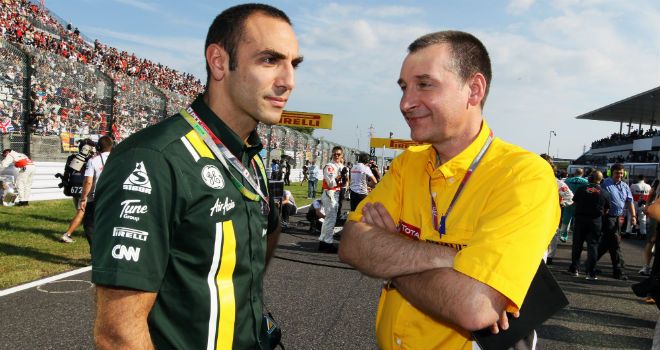 Following this weekend's announcement that Tony Fernandes would be stepping down from the role due to his other work commitments, the team have announced that Abiteboul has been promoted from his current role of CEO.
The 35-year-old Frenchman has previously worked with Renault and was only appointed Caterham CEO two months ago.
Renault F1 are Caterham's current engine suppliers and on Monday it was announced that Renault and Caterham were forming a joint partnership to design and construct sportscars.
"I am honoured to take over as Team Principal, now combining that role with the CEO post I took up in September 2012, and I would like to thank Tony and Kamarudin for the chance to lead this team into the next phase of its growth," said Abiteboul.
"We have big challenges ahead of us but the shareholders are committed and behind us to help us take significant steps forward over the coming years, and one day challenge for the highest honours in F1."
On the track, Caterham have endured a disappointing season and currently sit eleventh in the Constructors' Championship after failing to score a point. However, Fernandes, who has retained his position as Group Chairman, is confident that Abiteboul will guide the team up the grid.
"Cyril is going to be an excellent Team Principal," Fernandes said. "He has extensive experience in F1, he is extremely well respected and he shares our vision for what we want our team to achieve. He takes over during a season when we have not yet fulfilled our potential, but at a time when we have everything in place to help us do so. One day we will earn our seat at the top table of Formula 1 and he is the right person to take us there."