Giedo van der Garde receives grid penalty for British GP after Nico Hulkenberg clash
Caterham rookie had earlier been penalised for Webber tangle
By James Galloway
Last Updated: 09/06/13 11:52pm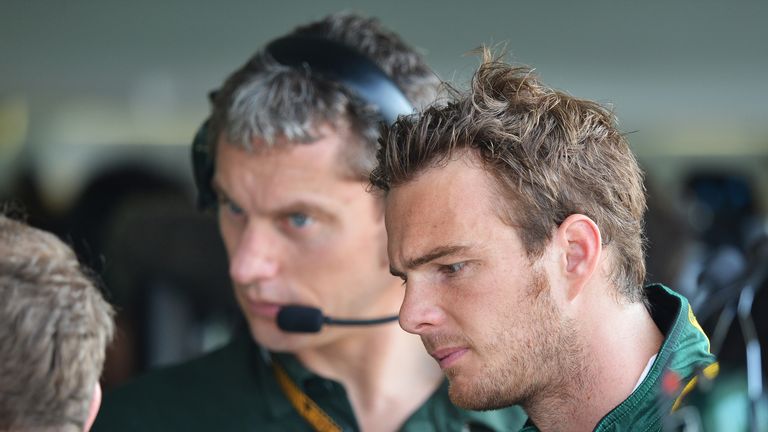 The pair collided when Hulkenberg was coming up to lap the Caterham driver under braking for the final chicane on lap 46, van der Garde breaking his front-wing against the Sauber's left-rear tyre and causing both cars to retire.
The Dutchman had earlier been penalised with a drive-through penalty for colliding with Mark Webber while being lapped and stewards also took a dim view of the Hulkenberg incident after the race, an FIA statement confirming that the rookie had also ignored blue flags leading up to the crash and imposing a five-place grid drop for the next round at Silverstone.
The statement read: "Car 21 [van der Garde] was given blue flags for a full lap. Car 11 [Hulkenberg] had to use DRS and full KERS in order to overtake a lapped car."
Following the incident, a frustrated Hullkenberg said: "It's disappointing to finish a race like this. Lapping can be troublesome, but these guys are racing too and have things happenings in the race, the same as us.
"I lapped Giedo van der Garde and braked. At first I didn't feel anything until I came out of the corner and realised the car wasn't going straight, so we decided to stop. Even after we lost positions at the start of the race, we didn't really have the pace today. I was fighting for 14th and couldn't do much more.
"Of course this is not an ideal way to end a race, but in the end we wouldn't have gained much more."