Heikki Kovalainen thinks he has a 'good chance' of securing a Formula 1 race seat in 2014
Finn was dropped by Caterham at end of 2012 season
By William Esler
Last Updated: 06/09/13 2:13pm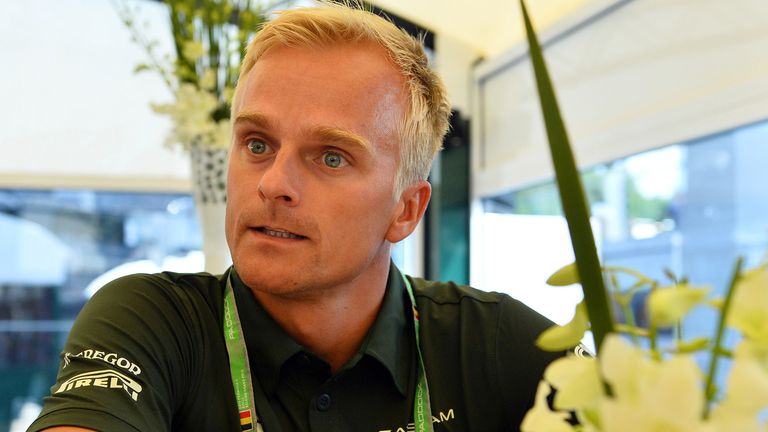 The Finn was dropped by Caterham at the end of the 2012 season, but was brought back as a development driver after the team endured a difficult start to the season.
"This year I don't know, but next year definitely," he told Sky Sports F1 when asked about his chances of securing a race seat.
"I am not in discussion with any other teams and even with Caterham just at the moment I am just focussing on this role that they have given me this year and I have no firm plans for next year yet.
"I think it is good. It is not 100%, but I'd say I have a good chance. Of course if a sponsor wants to give me a lot of money I don't mind, but I am not going after money.
"There is nothing wrong with that, if someone has the money then why not. There are some good drivers out there who have budgets, but I am not looking for anything - but if someone out there has cash, call me!"
After practice outings in Bahrain and Spain early in the season, Kovalainen returned to the Caterham cockpit in Belgium and again at Monza on Friday as the team wanted to test new updates they had brought to the CT-03.
"I think the reason for doing these two Friday's here and at Spa is we have had quite a few new significant parts on the car and it was to get a comparison from the car I drove earlier this year and also last year was the objective," he explained.
"Having not driven the car, it is difficult to be at the maximum pace right away, but I think the team get a good comparison and I get a good feeling for the car as well."