Caterham confirm that Alexander Rossi will practice for them in Canada and the U.S.
22-year-old American on P1 duties in Montreal and Austin
By Mike Wise
Last Updated: 25/04/14 11:32am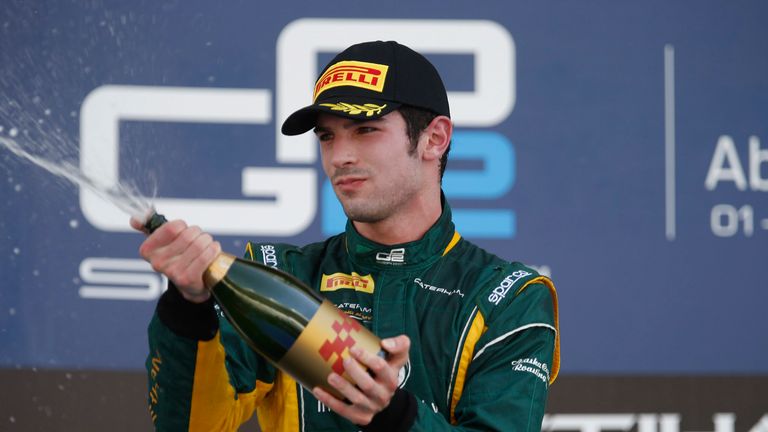 The 22-year-old American, who races for Caterham in GP2, also drove in P1 in Montreal and Austin last year.
Rossi, who is also a guest on Sky Sports F1's F1 Show on Friday, made his practice debut for the team at the 2012 Spanish GP.
"Each time I step into F1 machinery there is an important job to do," Rossi said in a statement. "Montreal and Austin are important races for me and I want to thank Caterham for the opportunity to continue my development to a full time race seat in F1.
"My GP2 program combined with my F1 team Reserve Driver duties give me invaluable insight and experience for my future. I've built up a lot of hours in the F1 simulator already this year, but Montreal will be my first visit behind the wheel of the CT05 on track.
"I look forward to a positive runplan for both the Canadian and USA sessions."
Team Principal Cyril Abiteboul added: "Alexander will be continuing his development with two more FP1 sessions for us in Canada and the USA. While his focus this year is firmly on GP2 we are pleased to give him more opportunities to play an active role in the F1 team's race weekends and to have him help us develop our car at two races that are very important for us, both in terms of our season overall and with the strong support we have commercially in the North American continent."