Renault say Canada will be the first time they can compare their pace to Mercedes
French firm hoping to be out of "recovery mode" in Montreal
By William Esler
Last Updated: 03/06/14 2:42pm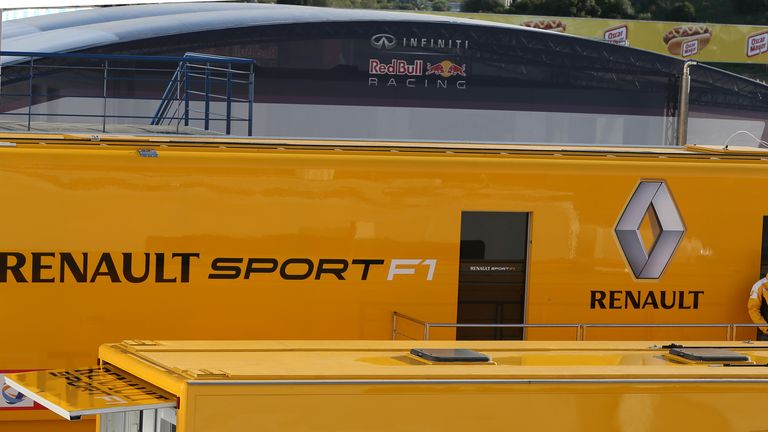 Teams powered by the French engine manufacturer suffered numerous reliability problems during pre-season testing and whilst the situation has improved, Renault say there were in "recovery mode" for the first six races.
That said, Sebastian Vettel was forced to retire in Monaco due to a turbo failure on his Renault-powered Red Bull while a fuel pump problem meant that Pastor Maldonado's Lotus failed to even make the start. Both Toro Rosso cars also dropped out after developing exhaust issues.
"At the start of the season we said that we would be out of recovery mode and back on track from the Canadian Grand Prix onwards," Renault Sport F1's Head of Track Operations Remi Taffin said.
"In the last four races we've introduced several new upgrades and we will complete the process in Montreal, effectively giving us the first full opportunity to see where we are versus the competition.
"We have several new parts to debut here, primarily designed to give us greater reliability. As in previous races we have more upgrades to software to further enhance driveability and energy management. Additionally we have investigated the reasons for the failures in Monaco and have taken measures to ensure they do not reoccur. In particular we have looked at Vettel's issue, which was traced back to a mechanical problem with the MGU-H.
"The part in question has been revisited and further end of line checks have made it more robust now. The exhaust issues on the Toro Rossos have also been investigated with the team and together we have seen how we can avoid further issues in future thanks to improvements to our diagnosis and understanding of the full exhaust system behaviour in the car."
Although the Circuit Gilles Villeneuve features long fast straights, its lack of corners relatively speaking means that Renault say their cars will be "on the limit" of their 100kg fuel allowance, due to the limited opportunities to charge their electrical units.
"With very few corners energy recovery via the MGU-K will however be pretty difficult as the cars do not slow frequently over the lap," Taffin explained. "As a result the emphasis will be on the MGU-H to recover energy through the exhaust gases - we'll need as much energy as we can as we'll be right on the limit with the fuel consumption here. Having said that, we will also monitor the right balance between traditional and electrical energy to decide the most effective way to use the fuel in the race.
"Even though we know that the competition is extremely strong, we go to Montreal in an optimistic frame of mind as we always do our best to win on track. Realistically we have to be humble, but it will still be a very good test of how far we've come since the difficult winter testing period and how much work remains to be done."