Caterham name BRDC F4 squad Sean Walkinshaw Racing as development team
F1 team feel British series perfect place to nurture young talent
By William Esler
Last Updated: 19/08/14 1:51pm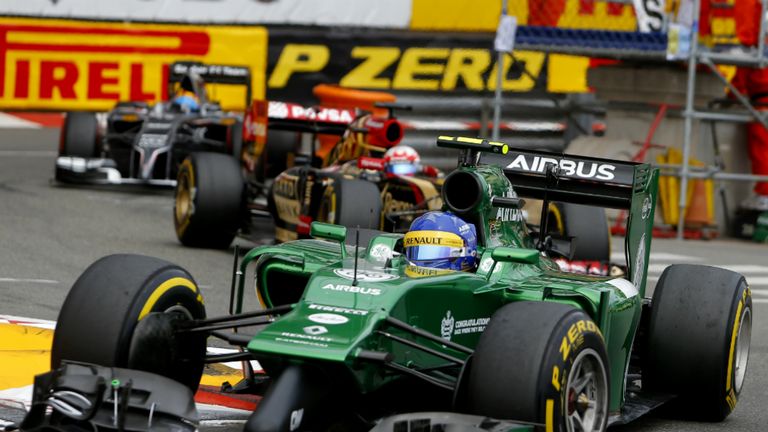 Caterham have appointed BRDC F4 squad Sean Walkinshaw Racing as their new driver development team.
Launched in 2013, the BRDC F4 Championship sees drivers from around the world take their first steps into single-seater racing in identical machinery at venues which include Silverstone, Brands Hatch and Donington Park.
Caterham have already signed last year's runner-up Seb Morris to their junior programme and the team feel the championship is the perfect location to develop young drivers.
"A junior formula like BRDC F4 is the perfect scenario to start a racing career and we are very happy with this collaboration with Sean Walkinshaw Racing.," Team Principal Christijan Albers said.
"If the talent is there, it should be supported and with the SWR – CaterhamF1 Driver Development Programme we are assuring this happens, as well as confirming Caterham F1 Team's interest for young drivers and offering them a development programme from the very start of their careers. We will be watching the drivers of tomorrow closely."
SWR won five races during their inaugural campaign in Formula 4 and Sean Walkinshaw says it is an amazing opportunity to link up with an F1 team.
"I am delighted we have agreed this partnership with the Caterham F1 Team, it's an amazing opportunity for SWR and our drivers and really does cement the team's position in junior single-seater racing," the Team Principal said.
"The last couple of years have been quite a whirlwind, there was a lot of hard work behind the scenes before we established SWR and in our first season in BRDC Formula 4 we became race winners and championship front-runners. The start of single-seater racing is always an important step in a driver's career and with this partnership we now connect directly with a Formula 1 team – I can't think of a better situation for drivers to showcase their talent!
"Becoming the Caterham F1 Young Driver Development team is huge for SWR, it's incredibly prestigious and a real recognition of what we've achieved up to now. The link with Leafield is something very special too for me personally, it was obviously the HQ for TWR and holds many special memories for the Walkinshaw family."