Why Austria's return could have grievous implications for the proposed New Jersey race
Second American race was expected to be held next June, but...
By Pete Gill
Last Updated: 25/07/13 3:28pm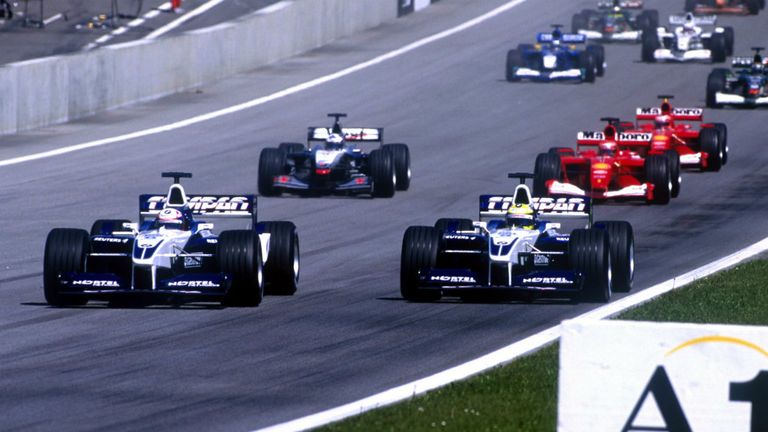 Although circuit organisers continue to insist that preparations for the race - due to have debuted this year before being deemed unready - remain on schedule, the news that F1 will return to action at the old Osterreichring on the weekend of July 4-6 carries what appear to be grievous implications for the proposed New Jersey event.
Although Silverstone have already listed July 4-6 as the provisional date for the 2014 British GP on their website, the event looks set to brought forward a week - just as it was for this year's calendar in order to accommodate an ultimately-unfulfilled extra European race.
Were Britain and Austria to be cast as back-to-back events, the weekend of June 22 would have to be kept as an idle weekend to allow the teams time to catch their breath beforehand. That would leave just three weekends remaining in June - the month in which the New Jersey event is provisionally scheduled to take place.
However, in view of the FIA's announcement that a grand prix will not be permitted to clash with Le Mans, the weekend of June 12-14 will also have to be kept idle. That stipulation is set in turn to ensure both an untidy three-week gap in the F1 schedule and the absence of a realistic date for New Jersey given that two of the three preceding weekends will be claimed by Monaco and Montreal.
Possible 2014 Summer Schedule:
May 22-25: Monaco
June 1: Clear
June 6-8: Canada
June 14-15: Le Mans
June 19-22: Clear
June 29: British GP
July 4-6: Austrian GP
July 13: Clear
July 18-20: German GP
July 25-27: Hungarian
The absence of New Jersey from the schedule would at least circumvent the prospect of a mammoth 22-race calendar with three new events - Russia, Austria and New Jersey - holding contracts to augment this year's 19-race calendar.
Nevertheless, even a 21-race schedule will cause considerable disquiet in the paddock given that it would be the longest in the sport's history with three four-day in-season test events also expected to be held next year.
To accommodate the extra dates, the new campaign is predicted to start in the first week of March, with the opening winter test being staged as early as January - six weeks after this year's campaign reaches its conclusion in Brazil.
As befits a sport built on speed, there's just no stopping F1 these days.