The 2014 Malaysian GP Quiz - The Answers
So how much did you know about all things Malaysia?
By William Esler
Last Updated: 26/03/14 10:16am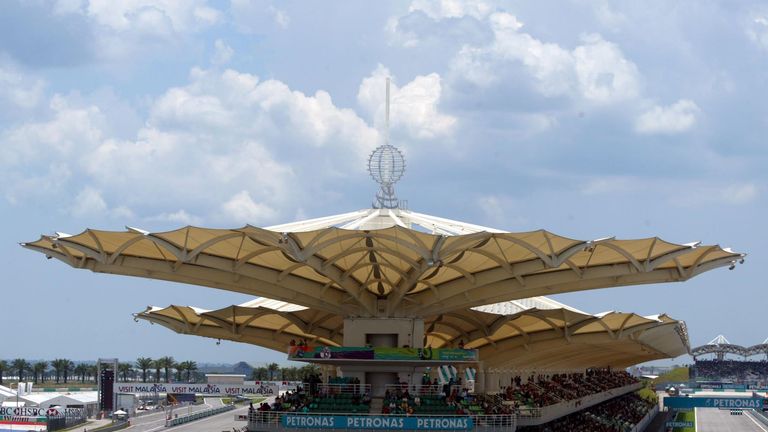 1. When did the Malaysian Grand Prix join the Formula 1 calendar?
1999.
2. And who won that race?
Eddie Irvine.
3. Which F1 driver made his return to the sport in Malaysia having missed the previous six races after breaking his leg?
Michael Schumacher.
4. What issue put both Force India cars out of the race last year?
Wheelnut problems during pitstops for both cars.
5. Who crashed out of the race at turn one on the second lap in 2013 after opting against pitting for a new front wing?
Fernando Alonso.
6. Who was given the first ever drive through penalty in F1 at the 2002 Malaysian GP?
Juan Pablo Montoya.
7. Which driver mistakenly pitted at his former team during the 2013 race?
Lewis Hamilton.
8. What was the infamous radio call given to Sebastian Vettel in Malaysia last year instructing him not to pass Mark Webber?
Multi-21.
9. Who holds the lap record at the Sepang Circuit?
Juan Pablo Montoya - 1:34.223 set in 2004 for Williams.
10. Who fell off the circuit in 2012 whilst chasing a Ferrari after being told "be careful, we need this position", promoting a wave of conspiracy theories?
Sergio Perez.
11. Who did Sebastian Vettel refer to as a 'cucumber' at the 2012 Malaysian GP?
Narain Karthikeyan.
12. Which driver's F1 career ended with a second corner crash at the 2000 Malaysian GP?
Pedro Diniz.
13. Which British driver's F1 career also came to an end in that race?
Johnny Herbert.
14. Who started their first race since 2002 for BAR at the 2005 Malaysian GP?
Anthony Davidson.
15. Which two former World Champions were surprise Q1 exits at the 2010 Malaysian GP?
Lewis Hamilton and Fernando Alonso.