Questions for the 2014 British Grand Prix
Will Mercedes share all, can the Hulk force through his case to join the elite, will anyone talk about the Pirellis this year, and...
By Pete Gill, James Galloway, Mike Wise and Jamie Casey
Last Updated: 02/07/14 2:47pm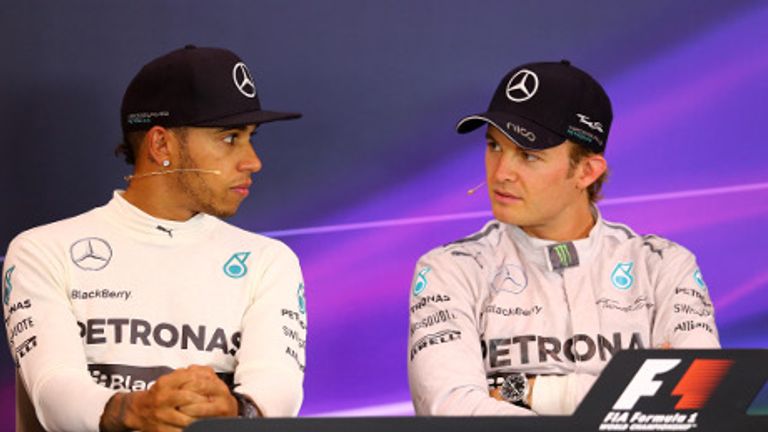 Will Rosberg and Hamilton share and share alike?
Team sport or individual sport? Constructors' Championship or Drivers' Championship? They are a pair of questions laced with conflicting priorities which many drivers and teams have been forced to grapple with over the years and ones which have once more been thrust into the spotlight heading to Silverstone by the compelling Nico Rosberg/Lewis Hamilton title duel.
We've already seen several elements of that developing battle play out in front of us over the last four months – the wheel-to-wheel dices of Bahrain and Barcelona and the acrimony of Monaco spring most prominently to mind – but Austria offered us something new when Mercedes boss Toto Wolff, completely unprompted in response to a more general question about the team's handling of the rivalry going forward, revealed the following: "After P3 we weren't in good shape and the atmosphere wasn't like in the races before. We see that it's getting very competitive, that transparency is suffering a little bit and we need to make sure that this is not detrimental to the team."
Although Wolff didn't refer to the specifics of what he called a "moment" ahead of qualifying, the Austrian did make reference to "sandbagging" in the early stages of a race weekend as an example of the kind of thing the team wouldn't tolerate. While the early-season play fights of parc ferme were back in evidence after Rosberg beat Hamilton two weeks ago in Austria, Wolff's remarks suggest that the battle for supremacy between his two drivers - and, perhaps as crucially, their respective engineering teams - has become just as intense behind the scenes. Under one roof they might all be, but the respective crews are essentially extensions of the drivers - and, inevitable as human nature is, their ambitions.
Although we have yet to hear from Hamilton on the matter, Rosberg, the 29-point championship leader heading to Silverstone, made it clear there would remain a free-flow of information – to a point: "It's all open – the data, everything, is open. It's just that sometimes you are not going to put it on the table, and say, 'Look here at what I've done'. If I find a little bit of an advantage somewhere then I'll keep it to myself." And fair enough many might say, as after all, why should a driver be forced to give up all his trade secrets to the only man likely to deny him the 2014 World Championship? But, F1 being what it is, the trusim that there is no 'I' in team remains inescapable for both men for now. How they keep their personal ambitions and the teams' demands on an even keel will make fascinating viewing from here on in.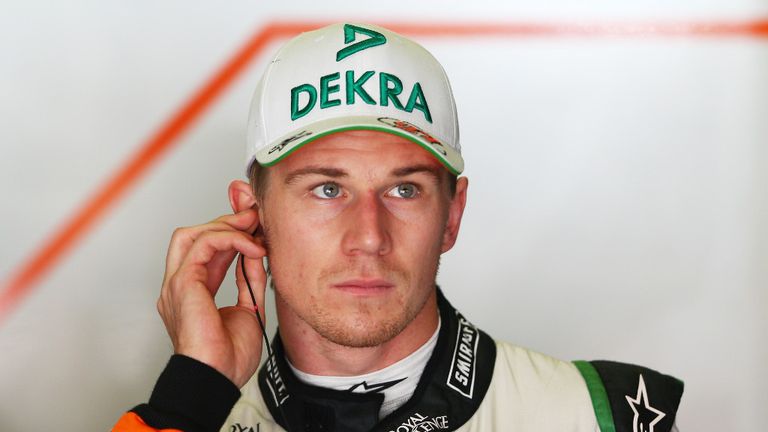 Can the Hulk make an incredible force?
Predicting the outcome of round nine at Force India this year boils down to forecasting which Sergio Perez will turn up at Silverstone. Will it be the speedster of Bahrain and Austria or the rather lacklustre peddler who has otherwise been emphatically eclipsed by Nico Hulkenberg?
Twenty-three of Perez's total of 28 points for the season were claimed in Bahrain and Austria, a statistical anomaly which underlines not merely his inconsistency but the scale of that inconsistency. When he's hot, Perez can sizzle with the best of them. But more often than not, he's glacial cold.
By contrast, Hulkenberg remains a warm-weather model of metronome consistency. He's scored points in every race in 2014 and since March he has qualified either tenth or 11th in six of the seven events. Yet his frustration was palpable on the Sunday night in Austria, plainly baffled at being out-performed and out-pointed Perez after finishing ninth to the Mexican's sixth despite starting a long way in front of his team-mate: "Checo obviously had better race pace, even though he was on a different strategy, so we need to understand why that was the case."
One driver beats another? Fret not, Nico, it happens to the best of them. The real conundrum is figuring out what Hulkenberg must do to land a top seat. Curiously, the answer may be closer to home than he dare imagine. In 2012, Perez failed to score a single point in the five events between his podium finishes in Malaysia and Canada before he closed off the year with just one point from the final seven races after claiming second place in Italy. Yet despite the overwhelming proof that he lacked the relentless consistency required from a top-line peformer, no alarm bells were rung, with Perez's season instead exclusively defined by his three trips to the podium. In F1, it's often not what you do that matters, but what is noticed. That might be unjust, but it's also the main reason why Hulkenberg, deep on talent but without the splash of a podium finish on his CV, has still yet to force his way through to the elite.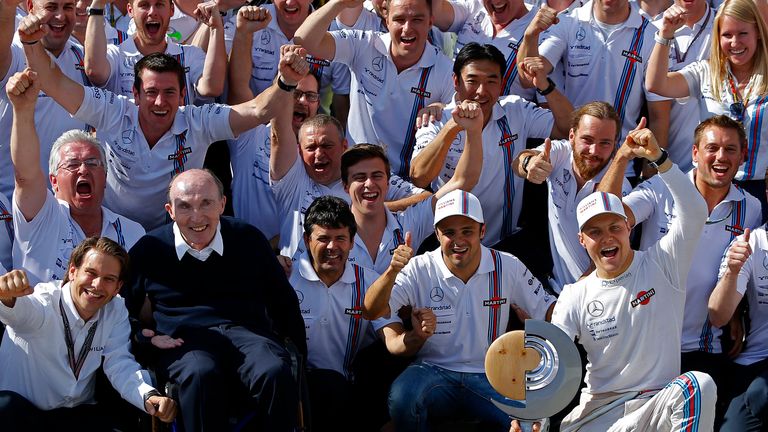 Can Williams kick on?
Back in early March, Williams were being tipped up as a potential surprise package in 2014, so much so that only McLaren received more bets to win the Constructors' Championship than the Grove outfit. Granted, patriotism tends to overpower logic ahead of a new season, but it's clear Williams were expected to be more competitive than they have been after eight races.
Finally, they delivered in Austria, with Felipe Massa and Valtteri Bottas defying enormous odds of 750/1 by qualifying first and second respectively (incredibly, two Sky Bet customers actually had money on the outcome, one staked £1, the other a mere 10 pence). Whether their eventual third and fourth place finishes were a success or an opportunity missed is a separate issue, but it has revitalised punters' faith in Williams.
They're 11/1 to make it back-to-back poles and the same price to go one better by taking the chequered flag, and the value punts are almost exclusively heading the way of Williams. There's little support for Red Bull (14/1) at Silverstone, despite being the only team to defeat Mercedes on race day this season, while Ferrari are effectively ruled out at 28/1.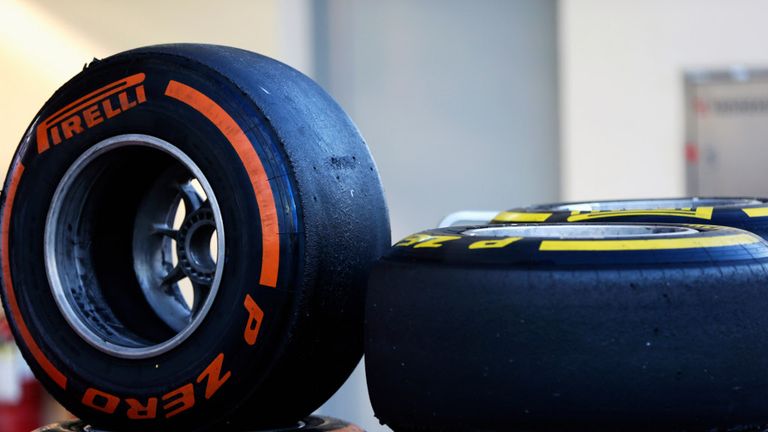 Will Silverstone be tyred out this year?
Or, as hoped, will it be a case of 'what a difference a year makes'? Twelve months ago, Pirelli were the shamed villains of the Silverstone piece, the failure of their tyres – although spectacular – rendering the race an unedifying farce as four drivers, including a race-leading Lewis Hamilton, were forced into trouble when their rubber blew. Thereafter, the teams were instructed to increase their tyre pressures and Pirelli became public enemy number one for the sport and public alike. 
In retrospect, the criticism was overdone or at least misdirected. Amid the fury at such an unedifying spectacle, it was readily overlooked that Pirelli were merely following their remit to produce fragile tyres. Their failures were a consequence of the sport's inability to sort its own house out, with its demand for erratic tyres a short-term fix that, like most short-term fudges, backfired badly sooner rather than later.
Fortunately, a repeat can all-but ruled out this year. Belatedly bolstered by proper track testing, and understandably determined to bolster up their product in any case, the 2014 range of Pirellis have been seen but rarely noticed. From the story to bit-part subservient players, the only relevant interview request to Pirelli this July is to enquire whether their publicists preferred everyone talking about them for all the wrong reasons or nobody talking about them for all the right reasons. As highlighted by Pirelli's year polar of opposites, a tyre supplier can never win in F1.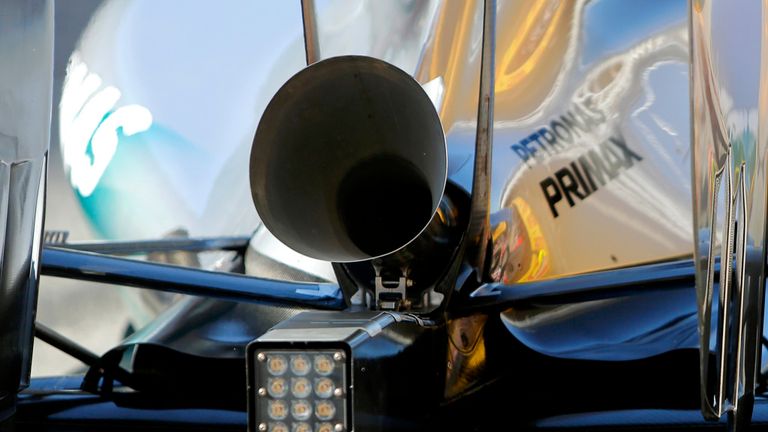 How might British fans react to the noise?
It all seems to have calmed down recently, hasn't it? The noise debate, which started spreading like wildfire Down Under at the start of the season, has been under control for some time now. Efforts at pinpointing precisely when it abated centre on the Bahrain GP, where Luca di Montezemolo turned up to lament the "music" of the departed V8s but didn't stick around long enough to witness a humdinger of a race so absorbing that no-one noticed what the cars sounded like.
Not long after that came the test in Barcelona where Mercedes briefly trialled a trumpet exhaust, the appearance of which suggested - to some at least – that a conspiracy was afoot to reduce the whole subject to farce. But might the Northamptonshire countryside be filled this weekend by a noise even more potent, albeit less energy efficient, than the muted strains of a hybrid motor? After turning up the volume on their TV remote controls for the last few months, will the Silverstone crowd throw up their hands in horror when faced with the real thing? Or perhaps they've simply adjusted to the throaty growl of the V6 turbos?
Given the following F1 has in the UK, not to mention the (social) media interest it generates, it will be interesting to gauge the reaction. Perhaps it's another reason to hope that Hamilton and Rosberg, and maybe even the rest if they can get anywhere near, will give us another race to remember.
Watch the 2014 British GP live on Sky Sports F1. Extensive coverage of the Silverstone race weekend begins with Friday Practice from 9.45am on July 4.