Disappointed Jenson Button says he must 'sort myself out' in the wake of U.S. GP form
Ousted Perez now been top McLaren for the last three GP weekends
By James Galloway
Last Updated: 18/11/13 7:50pm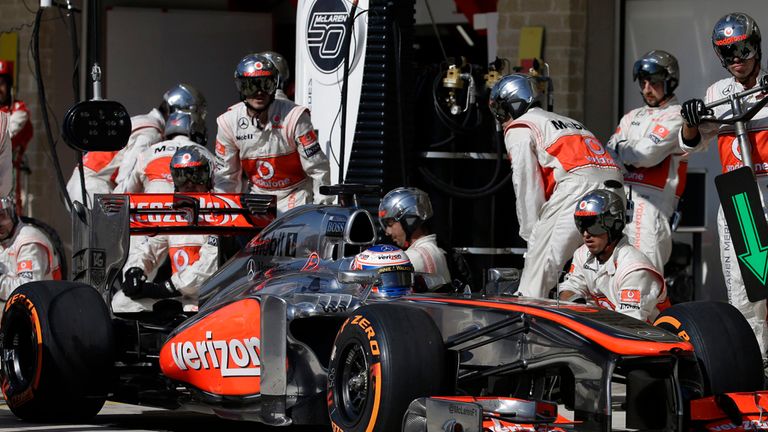 An Austin event which had started promisingly for Button when he set the second-fastest time in opening practice on Friday began to go off course after he was later handed a three-place grid penalty for illegally overtaking under red flags in the same session.
Button's sanction was compounded when he only qualified 13th anyway, six places behind Perez, and then on the opening lap of Sunday's race he damaged his front wing in contact with Ferrari's Felipe Massa - the third consecutive lap-one incident the 33-year-old has been involved in.
Although the Briton did race strongly therefore and secured the final point with a fine pass on Daniel Ricciardo at the start of the penultimate lap, Button, who has now been outqualified and outraced by the ousted Perez in each of the last three events, admitted frustration with his own performance.
Asked if he was looking forward to returning to Austin in 12 months' time with a more competitive car, Button replied: "It's not just that this weekend, I didn't put it all together.
"I've got to sort myself out."
Nonetheless, after again sustaining damage to his MP4-28 early on, Button said he could take some satisfaction from his race thereafter.
"I didn't expect anything at the start of the day but after about ten laps when I had a broken front wing I didn't expect to get points," he explained.
"A point isn't a lot but I enjoyed the race in the end. I had some good fights out there, especially with Ricciardo at the end."