Jenson Button says McLaren are being hurt by the inexperience of Kevin Magnussen
McLaren without a point in three successive races since March
By Pete Gill
Last Updated: 12/05/14 7:39am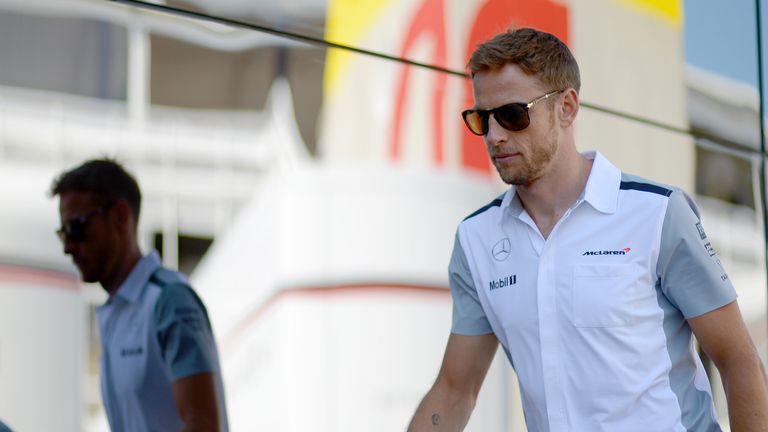 After the relief of a double-podium finish in the season-opening Australian GP, McLaren have failed to score a single point in the last three races despite being powered by the field-leading Mercedes engines.
Following a dismal 2013 campaign, in which the team failed to register a single podium, McLaren introduced the MP4-29 as a building-block car with a series of scheduled upgrades expected to propel the team closer to the front of the grid. Instead, the team have steadily and substantially fallen away into the midfield pack, with Button only 11th in Barcelona and the struggling Magnussen just 12th.
"We're not doing a good enough job, we're really not," an unhappy Button told the BBC.
According to the Englishman, the team are paying the price for appointing an inexperienced driver in the shape of rookie team-mate Magnussen.
"It does make it more difficult, I'm not going to lie about that," said Button. "Kevin is inexperienced, and although he is learning quickly, there is a still tenth or two [not] there from him not having as much information or experience as we should have."
Button's mood was not improved by a frustrating race in Spain which saw him beaten to the chequered flag by the cars of six other teams. The 2009 World Champion was the embodiment of irritation afterwards.
"I got a bad launch [from the grid] and on the first lap struggled to get any heat into the tyres," Button told Sky Sports F1. "I then pitted behind one Force India to get the jump on the other one, but I then had to sit in the box because another car came along behind me. I then came out in front of Lewis [Hamilton] but had to let him through even though he was slower than me - which was the first time I've seen that this year.
"The car did feel a bit better in the race, we just couldn't do anything with it. We've made progress, the first lap made all the difference and it's so difficult to overtake around here."
After being overtaken by Williams in the standings following Valtteri Bottas' fifth place in Spain, McLaren are now sixth in the Constructors' Championship. Their three-race scoreless streak represents the team's worst run since 2009.