Eric Boullier says Austrian and British GPs will be acid tests of McLaren's upgrades
McLaren will be ready to go "radical" if no progress by July
By James Galloway
Last Updated: 14/05/14 12:27pm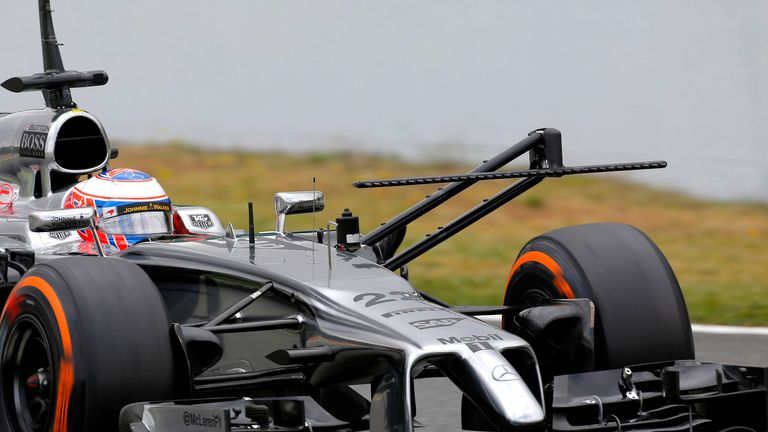 Last Sunday's Spanish GP represented the third consecutive race in which the Woking outfit have failed to score points - their worst run since 2009 - and as a result the eight-time Constructors' Champions have slipped to sixth in the standings.
Amid what Boullier says is an ongoing "rebuilding process of the aero department" at Woking, McLaren's new team boss says they have "seen good progress in the wind tunnel over the last few weeks" ahead of development parts which will be brought to their underperforming car over the next few races.
Boullier therefore is confident McLaren are ready to makes step forward, but with Monaco and Canada two of the more abnormal circuit layouts on the calendar, the Frenchman says definitive judgement on their work will have to wait until the following races in Austria and Britain.
"To be honest we had to go through very much the details to understand why we had an underperforming car and how to develop the car, even questioning how we bring concept and how we develop the car on the databases," Boullier told the latest McLaren-Mercedes phone-in.
"So now I think we have put everything in place. It's true that we are starting from quite far [behind] to be honest but we have a very good rate per week towards development.
"Monaco and Canada are a bit special because obviously [they are] special track layouts and I think probably the real question about how capable we are to catch up and how fast we will be catching up will be Austria and Silverstone.
"I'm not saying we're going to win Silverstone, I'm just saying we will know more about our capability to catch up by these races."
Asked what, however, would happen next should no tangible gains be realised by the British GP, Boullier suggested that rather than shifting all their development work to next year's MP4-30, the team would try some more revolutionary routes with the current challenger - some of which he confirmed are already being developed.
"I don't think we will shift our focus on 2015 because it's now, with the restrictions we have in the wind tunnel running 30/30 [hours permitted for a combination of wind tunnel and CFD work per week under the 2014 Technical Regulations], it's obviously very different from the old days when you could run 24/7 and throw a lot of resources into the wind tunnel," he replied.
"But it's possible that we will draw a line by Silverstone and we may go in more radical concepts, rather than maybe going to the 2015 car, which concepts we are working on actually as well."
Boullier also argued that McLaren's position in the Constructors' Championship wasn't indicative of where the MP4-29 was at in its current guise.
"No, it's not," he insisted. "We had a DNF [in Bahrain] that was not to do with performance and now I think it's the case that we're not the fastest by far but we're at the top of the midfield.
"Just as something goes wrong, such as the power unit problem for Kevin [Magnussen] in qualy or the poor start of Jenson, you can just see that everything went wrong. The gaps between the cars are very, very close after Mercedes and Red Bull."