Lewis Hamilton insists he hasn't given up on World Championship despite Spa setback
Hamilton now 29 points behind Nico Rosberg in the standings but 50 points on offer for the victor in season finale at Abu Dhabi
By Pete Gill
Last Updated: 02/09/14 12:49pm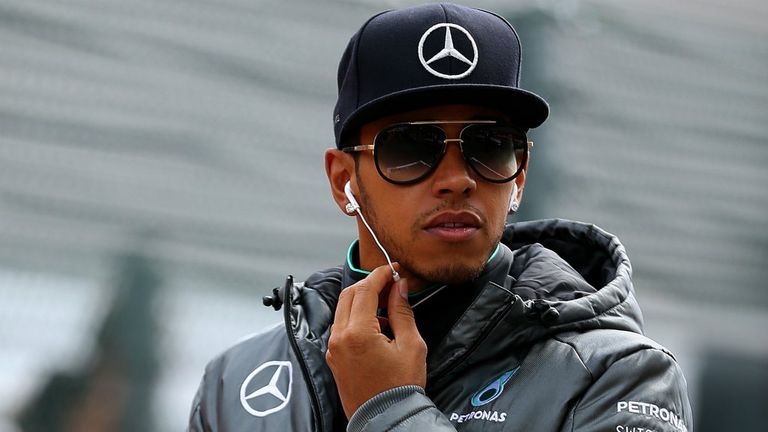 Lewis Hamilton insists he hasn't given up on winning this year's World Championship as he seeks to cut his 29-points deficit to Nico Rosberg with victory in this weekend's Italian GP.
A forlorn-sounding Hamilton admitted that "maybe it is just not my year" after falling further behind Rosberg in the wake of a hugely controversial - and, from Hamilton's perspective, luckless - Belgian GP two weeks ago when the German punctured his team-mate's race-leading Mercedes on the second lap.
The incident saw relations between the pair - frosty at the best of times this year - reach a new nadir with Hamilton claiming Rosberg admitted he deliberately didn't avoid a collision in an internal post-mortem. Rosberg belatedly apologised to Hamilton for his unpunished mistake five days later at a second Mercedes meeting at the team's Brackley headquarters.
By poignant irony, the two friends-turned-bitter-title-rivals first met, and raced against each other during boyhood, at Monza, the scene of this weekend's reunion when all eyes will be fixed on the two Silver Arrows drivers and the next chapter of their compelling championship battle.
"The Italian Grand Prix is always a special one for me in terms of the memories I have there - going right back to my early career. The karting championships used to race in Italy quite often and it's also where I met Nico - so that's where our rivalry really began. Monza is such a historic circuit and to win there is a really special feeling. I had that experience in 2012 and I'd love to do it again in 2014," Hamilton wrote in an online blog for his personal website.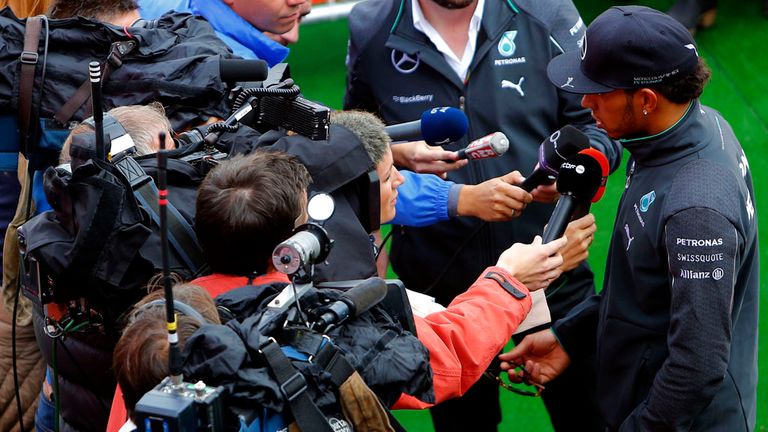 "Last season we really struggled at this race - but we have a fantastic car this year and I'm confident we can make up for it this time around. One thing I always love about racing at Monza is the fans. They're just so passionate about motorsport and the buzz around the place is unbelievable - particularly on the podium. 
"Hopefully we can reward them with some exciting racing. My aim for the weekend, of course, is to claw back the gap in the Drivers' Championship. It's as big as it's been all season so I've got a lot of work ahead of me - but anything can happen in this sport. I won't give up until the flag drops in Abu Dhabi and there's still plenty of points to be won before then, so it's far from over yet."
With double points on offer in the season finale, the title race is certain to go down to the wire just so long as neither Rosberg nor Hamilton - or indeed championship outsider Daniel Ricciardo - hold in excess of a 50-point lead after the penultimate race in Brazil.
Hamilton has been on the backfoot for the vast majority of the season so far after being forced to retire from the  curtain-raising Australian GP in March when a mechanical gremlin struck his pole-sitting W05 and has only led the championship during the two weeks between the Spanish and Monaco GPs in May following four consecutve victories.