Lewis Hamilton says he can't afford another retirement as title fight hots up
Mercedes star suffers more misfortune during Italian GP practice; "Nico and I haven't spoken about the fact that in terms of the championship he can afford a collision and I can't" says Hamilton
By Mike Wise
Last Updated: 19/09/14 11:47am
As his world title battle with Nico Rosberg reaches crunch time, Lewis Hamilton has said that he can't really afford another retirement this season.
The Mercedes team-mates resume their rivalry at Monza this weekend a fortnight after their title fight boiled over at Spa, where the pair collided on lap two of the Belgian GP.
Rosberg has accepted responsibility and also apologised for the incident, which resulted in Hamilton's retirement while he went on to finish second in the race.
As such, the Briton now stands 29 points behind Rosberg with seven races, including this weekend's in Italy, to run.
Even by Hamilton's standards it's been an up-and-down season with race retirements and a string of errors and misfortune during qualifying – and there was more bad luck on Friday afternoon when an electrical problem forced him to miss an hour of practice.
He recovered to end Practice Two second in the timesheets, just behind Rosberg, but in a blog on his website, Hamilton said he's grown a "thick skin" and the ability to "recover from those situations a bit faster".
"Twenty-nine points is quite a big margin to make up, but there are still seven races to go, still 200 points available," he wrote.
"I'm feeling great coming into Monza, but there have been so many races in a row now that I have come to feeling positive, knowing I need a good weekend, and then something has happened. The brakes have gone, or the car has set on fire. Then there was the last race, when I got taken out."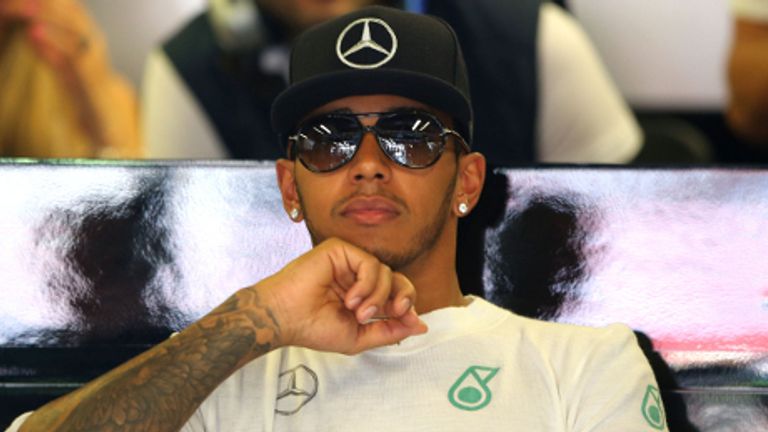 Last week, Mercedes team bosses got their drivers together to discuss the Spa controversy but while allowing them to continue to race freely, made it plain that another such incident will not be tolerated.
Hamilton's disclosure that Rosberg had said afterwards that he'd deliberately sought not to avoid a collision in order to "prove a point" has highlighted the subject of driving standards as the season hots up and tensions rise.
"Nico and I haven't spoken about the fact that in terms of the championship he can afford a collision and I can't," added Hamilton. "But to be honest it has been the same all year, ever since I retired from the first race and he won it.
"He had a cushion, I had to pull it back. Then he got another, and I pulled it back. Now I've got to do it again. Sure, he can go into this weekend a lot more relaxed in the sense that he can afford a non-finish and I can't really. But there is only so much I can control."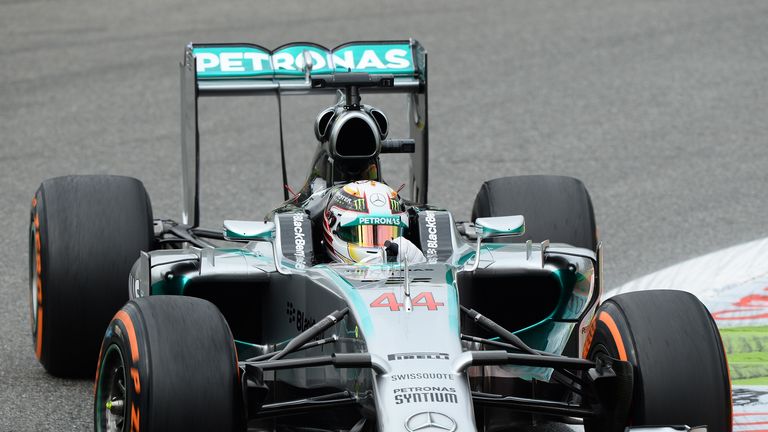 Hamilton also admitted that he'd "struggled with sleep a bit" on the night after the Belgian GP but appeared relaxed enough at Monza despite his latest setback on Friday afternoon.
"They couldn't start the car, but the guys did a great job to get me back so I got a few laps at least," he told Sky Sports News HQ's Rachel Brookes.
"I feel good. I felt very good after the first session; I made a small change just now and I went out but I didn't have a lot of laps.
"The car feels great. Obviously we've got a very competitive car this weekend and we've got a very good chance. Tomorrow, hopefully, I'll get a bit more running."