Christian Horner confident Sebastian Vettel will overcome 'tough time' with RB10
"No driver will be working harder in the three-week gap," says Horner
By James Galloway
Last Updated: 22/04/14 4:32pm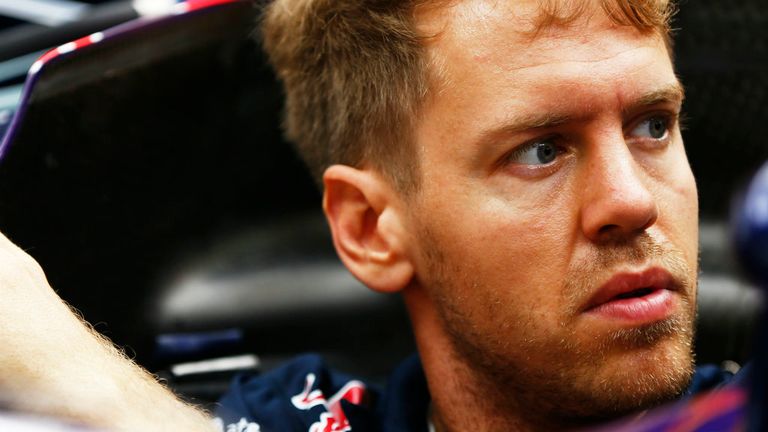 Five months after ending his fourth successive title-winning year with a record nine race victories in a row, Vettel has begun F1's new era in the unusual position of fielding questions over his form following the impressive start to the season made by his new team-mate Daniel Ricciardo.
Following the Chinese GP, Ricciardo leads three-one in their qualifying duel and has outraced the World Champion on both occasions this season when both cars has made the chequered flag, although the youngster's Australian GP disqualification means Vettel is ahead in the points standings.
Vettel gave a telling interview to Sky Sports F1 after being outqualified by Ricciardo for the second time in succession last Saturday in which he said that "there are a lot of things in my head. Formula 1 got very complex and I think as a driver I think we have lost a lot of features and given a lot to the engineers. So it's not that easy to understand and stay on top of everything."
Those struggles continued into race day with Ricciardo beating the 39-times grand prix winner to fourth place by 20 seconds, Vettel having earlier been instructed by the team to cede position to his faster team-mate for the second race in a row.
With neither the driver nor his team attempting to hide the German's current problems, Red Bull chief Horner explained that Vettel was ill-at-ease with the set-up on his RB10 and therefore struggling to make his tyres last.
"Sebastian's having a tough time at the moment because he hasn't got that feeling from the car he's looking for," Horner said.
"He's tremendously sensitive to certain aspects of the set-up, he's not getting the feeback from the car that he wants. The compound effect of that is he's damaging the tyre more - which is very unusual for Seb since Pirellis were introduced [in 2011]. It's highly unusual for him to be going through the tyre life quicker than the average.
"Daniel, as we saw on Friday, had extremely good tyre degradation."
Horner, however, is sure Vettel's loss of form will only be temporary: "That's just a culmination of the issues that he's currently got and as soon as we work those out I'm sure he'll be back with a bang."
While Vettel initially challenged the Red Bull pitwall's call to let his team-mate overtake him mid-way through the Shanghai race, Horner said such a reaction was only natural and insisted the 26-year-old would be working hard before the next race to turn the tables on Ricciardo.
"For any driver they don't like that call. But he's absolutely abided by it," Horner argued.
"He's a team player at the end of the day and the one thing you can be assure of is he will be looking extremely hard at this weekend and this race to understand where the differences are - what he's struggling with and where we can improve.
"There will be no driver working harder in the three-week gap to bounce back in Barcelona."