Sebastian Vettel was fourth fastest in Monaco GP qualifying despite losing power
ERS failure meant "hit and miss" session for World Champion
By Mike Wise in Monaco
Last Updated: 25/05/14 7:57am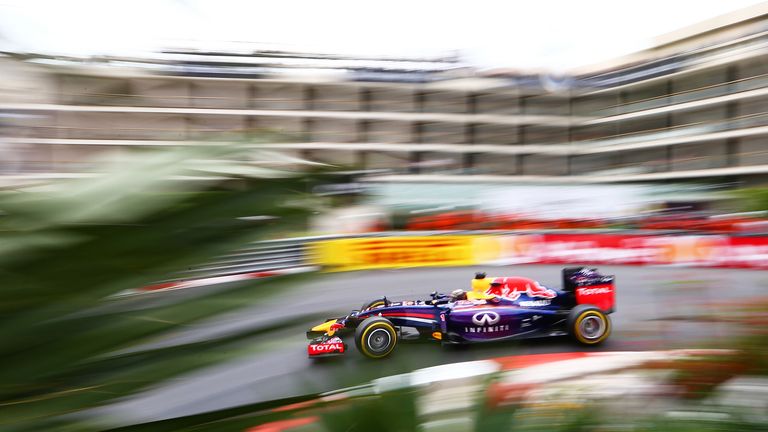 The World Champion had to rely purely on engine power at times after the ERS system on his Renault-powered Red Bull started working only intermittently in each of the three sessions.
"We were more or less able to get everything out of the car but in Q1 we were halfway through the run and had a problem with the ERS; I lost the ability to discharge at a normal rate or maximum rate," Vettel said afterwards.
"I was just relying on the engine. It was a bit hit and miss to be honest - sometimes it was working, sometimes it wasn't working on the same straight. Obviously, especially early in acceleration, when you lose out then it's quite costly in terms of lap time.
"We basically had the same problem until the end of qualifying. Towards the end, we were able to run I think a little bit below the maximum, which gave us a bit more consistent discharge but still not full power."
Vettel reckoned the faulty motor cost him around 0.4s in lap time, meaning he could conceivably have pipped team-mate Daniel Ricciardo, who was third fastest behind Mercedes pair Nico Rosberg and Lewis Hamilton.
However, Vettel had to back off in his final flying lap in Q3 when Rosberg's controversial trip down the escape road at Mirabeau brought out the yellow flags.
"In the end, there was nothing I could do," he added. "We tried everything to recover but it didn't work. But then at some stage you just focus on your lap, despite how good the car is down the straight."