Red Bull's Sebastian Vettel sure under-fire Renault will continue to improve
By Mike Wise at Silverstone
Last Updated: 03/07/14 6:48pm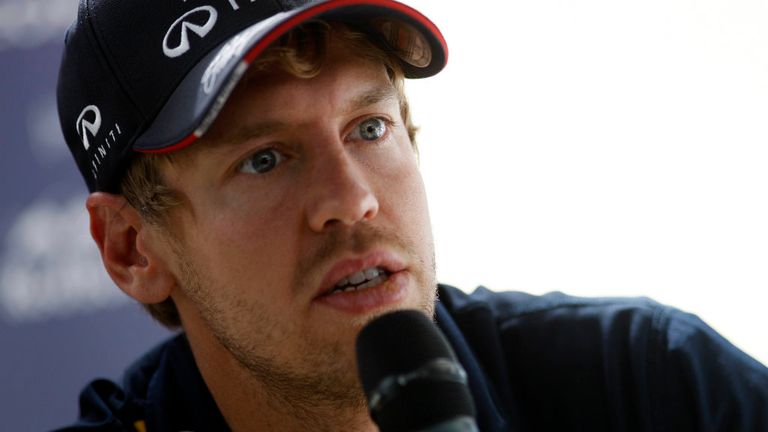 Sebastian Vettel has sought to calm tensions between Red Bull and Renault by insisting that both parties still have a "good relationship".
The World Champion was speaking after Red Bull team boss Christian Horner described the French engine manufacturer's performance as "unacceptable" at the Austrian GP two weeks ago.
Horner's outspoken comments came after a particularly disappointing race for Red Bull at the track owned by the energy drinks giant – the team opting to retire Vettel after a software bug in his car's engine caused it to lose power and put him a lap down.
Red Bull's home race also brought speculation – not denied by the team – that they might ditch Renault altogether after the 2015 season and build their own power unit.
Vettel did not discuss that prospect at Silverstone on Thursday but the four-time title winner did stress the partnership's past successes as well as the progress he believes they're currently making.
"Am I satisfied? Obviously it's a difficult question because it's a difficult time for Renault at the moment," Vettel, who turned 27 on Thursday, said.
"First of all, I think we have a good relationship with them, we've been extremely successful the last couple of years. This year, we had a very bad start to the season; we lost a lot of time and since then we're catching up.
"It's fair to say that the Mercedes package is currently superior to all the other packages, so people like us with the Renault package, people with the Ferrari package, are struggling to match them.
"We are probably down on power, which is something we know, but we are working on it. If I look at where we started in the beginning of the year in terms of driveability, engine feel and so on, we've made huge progress.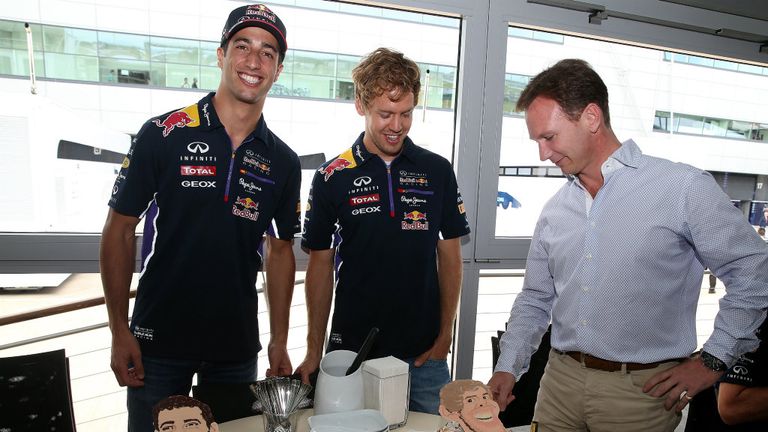 "We are still down compared to the opposition, but I think we've done sensible steps and I'm sure we will continue to make steps in the future."
Even so, Vettel is realistic about both his and Red Bull's prospects this season. "In the end, you race with what you have," he added. "Currently we don't have the car to win, unless something out of the ordinary is happening – because at the moment we have to say that Mercedes is in a position to win every race.
"It takes time. Obviously we have a race every week [or] two weeks in the calendar, so time goes by. But people are working hard in the background to improve the situation.
"For this year, I think realistically it will be difficult; for next year, obviously there's a little bit of time in the winter to catch up.
"How much we will catch up, we'll see."
Watch the 2014 British GP live on Sky Sports F1. Extensive coverage of the Silverstone race weekend begins with Friday Practice from 9.45am on July 4.