Sebastian Vettel optimistic Red Bull can maintain their Friday pace in Hungary
World Champ P3 but wary Mercedes and Williams will find more speed
By Mike Wise at the Hungaroring
Last Updated: 26/07/14 7:37am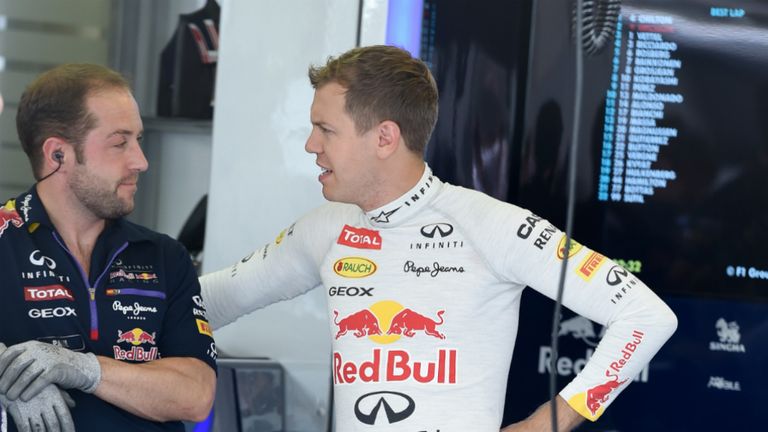 Sebastian Vettel is optimistic he and Red Bull can maintain the performance they showed in Friday practice at the Hungarian GP but wary that Mercedes will find more speed ahead of qualifying.
The defending World Champion assumed 'best of the rest' status behind Lewis Hamilton and Nico Rosberg in the afternoon's second session with a fastest lap about 0.6s off the Briton's pace. Red Bull hope the twisting 4.381km track will play more to their main strength, aerodynamic downforce, this weekend, although Vettel still thinks engine power will more than play its part.
When asked whether Mercedes were within striking distance, Vettel replied: "Not really. I think other people will potentially gain a little bit more Friday to Saturday than we do. We hope we can do a big enough step to keep the pace of today.
"Tomorrow, we should have a bit of a step – a normal step between Friday and Saturday – which is normal down the pitlane, when people run a bit fresher engines, to be able to use a little bit more power. But we'll have to wait and see."
Vettel, who said that Renault's latest engine software update didn't deliver quite the improvement Red Bull had hoped for last time out at Hockenheim, also said he was looking over his shoulder at what Williams might do.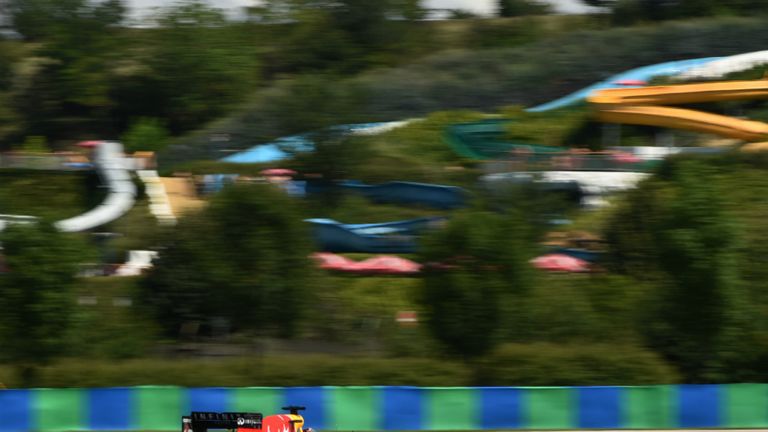 Valtteri Bottas and Felipe Massa were respectively eighth and tenth fastest in P2 but despite making a similarly circumspect start last weekend, Williams went on to offer Mercedes their sternest challenge.
"I think we could be a little bit closer this weekend here," Vettel added. "At least today it looked a bit better, but then again, we saw that people make a big step from Friday to Saturday, in particular Williams, so we have to be careful."
On a more positive note, however, he added: "We didn't have many Fridays that were trouble-free. Today we didn't any big issues."