Webber: The battle is on
Mark Webber thinks Red Bull and McLaren are likely to battle it out for this year's Formula One World Championship title.
Last Updated: 18/03/12 9:55am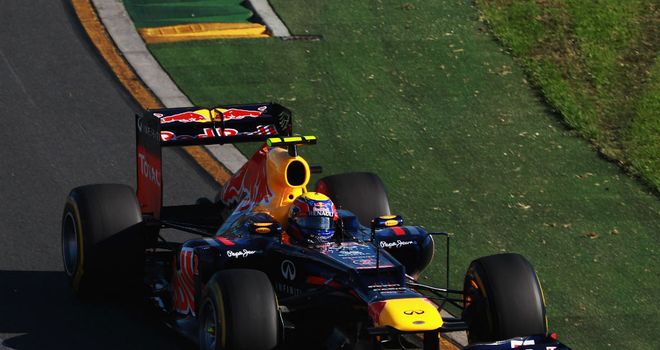 Mark Webber thinks Red Bull and McLaren are likely to battle it out for this year's World Championship title.
Red Bull looked to be well off the pace at the season-opening Australian Grand Prix as they qualified in fifth and sixth position, but made some encouraging strides forward in the race itself.
Sebastian Vettel followed race-winner Jenson Button home in second, while Webber crossed the line close behind Lewis Hamilton to secure fourth position.
McLaren seemed to be heading for a 1-2 until a late safety car allowed Vettel to nip ahead of Hamilton and bunched the whole of the field up.
And even through Red Bull could not completely overturn their deficit, Webber believes the two teams are closer than they appeared to be in qualifying.
"We've (only) done one race but it looks as if both teams are pretty well organised," the Australian told Sky Sports F1.
Clean
"We executed pretty clean races from both sides - obviously the drivers are very experienced at getting the cars home as well.
"McLaren had track position from qualy and we had a bit of catching up to do. In the end we all bunched up after the safety car and pretty much followed each other home.
"Let's see how next week goes, it's very early days but the impression is that we seem to be in a battle."
Webber dropped back from his fifth place on the grid after a disappointing start, but was pleased with the way he fought back through the field to finish on Hamilton's tail.
The 35-year-old added: "(I was) very happy after the first lap, I need to see if I did anything wrong on the start and check the software side of things.
"(Nico) Rosberg got an unbelievable start and passed Seb as well, a few guys made some good starts and we had to regroup from there. I am very satisfied with my driving from then on."