Mark Webber warns of future star driver 'vacuum' if talents without cash overlooked
Retiring Red Bull driver says F1 must focus on "quality"
By James Galloway
Last Updated: 02/10/13 2:22pm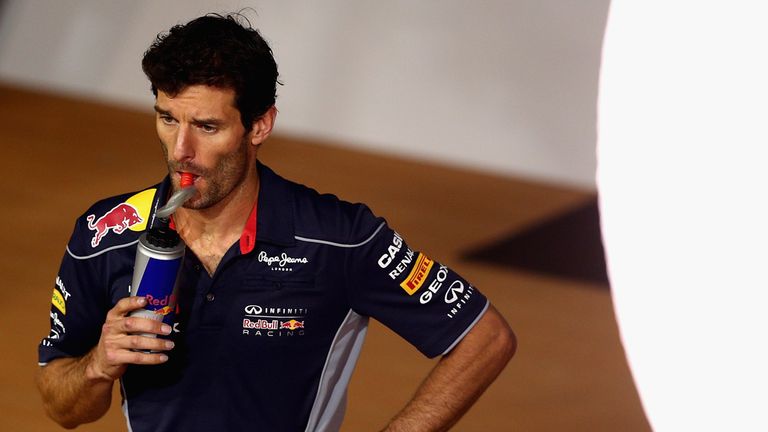 Although far from being a new phenomenon in F1, the debate surrounding so-called 'pay' drivers has gained fresh prevalence in recent years owing to the squeezes placed on teams' budgets by the global financial struggles.
And Webber, who retires from F1 after 12 seasons at the end of the current campaign, believes the current balance is not right.
"Formula 1 must keep the hot talent coming through and these drivers that have countries with their own race or got governments or absolute full-on commercial scenarios behind them to the tune of five, eight, ten million dollars, whatever it is, is not right," the Red Bull driver told Sky Sports F1.
"I rate [Valtteri] Bottas, he's done a good job in a difficult car, but overall we've got to be careful we don't have a bit of a vacuum not having those top boys come through.
"We all need that as a sport and Formula 1 must have it."
And ahead of this weekend's Korean GP, which has quickly proved to be one of F1's more low-key and poorly attended events, Webber insists quality thresholds must apply to all aspects of the sport.
"I think keeping the quality is important, keeping the quality events," the Australian added.
"Korea, there's no one there. We need to have quality events, quality drivers, quality teams and keep that going."
Meanwhile, in addition to his desire to see F1 maintain the highest quality of fields, Webber has also backed calls for F1's regulations to be more favourable for taller, heavier drivers amid fears that promising talents such as Nico Hulkenberg could be overlooked for top 2014 drives owing to next year's regulations.
At 185cm in height, Webber is one of the tallest drivers on the current grid and responding to Sky Sports F1 expert Mark Hughes on Twitter, the 37-year-old wrote:
@SportmphMark tell me about it. Haven't eaten for last 5 years!. Min weight been to low since for ages. Perfect driver now weight 60/65kg.

- Mark Webber (@AussieGrit) September 30, 2013