Fernando Alonso not expecting drivers to get 'anywhere near' qualy pace in 2014 races
But Spaniard hopes for rules stability as new regulations bed in
By James Galloway
Last Updated: 07/03/14 2:28pm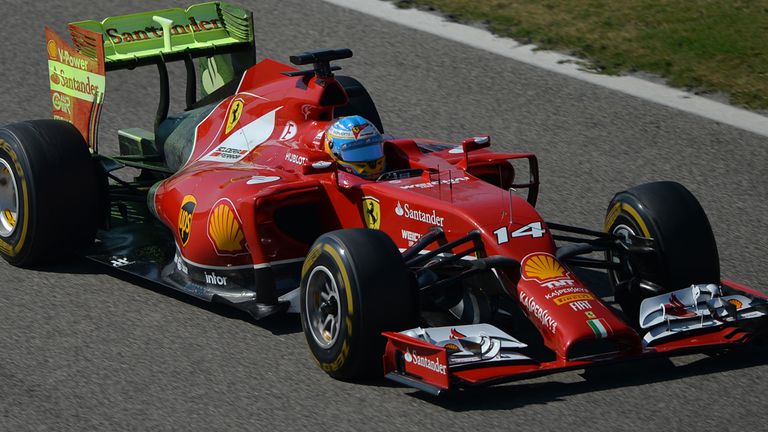 Next weekend's season-opening race in Australia represents the start of a new era of technology for the sport with the winter change to 1.6-litre turbocharged engines, enhanced Energy Recovery Systems and the need for more fuel-efficient cars already shuffling the established pecking order.
With the reliability of the complex new systems set to prove an ongoing challenge for teams into the racing season after widespread problems during winter testing, Ferrari star Alonso also reckons the new requirement that dictates that drivers must complete the grand prix distance on 100kg of fuel - around 50kg less than was the case in 2013 - will increase the difference between single and longer-run pace, particularly at the end of grands prix.
"The new Formula 1 rules are very different to what we were used to," the double World Champion told Ferrari's official website.
"I think the concept of what constitutes a Grand Prix will actually change this year, with Saturday and Sunday being very different from one another.
"In qualifying, one will be able to get everything out of the car, pushing the new power unit to the limit, trying to get the absolutely best result. But in the race you won't get anywhere near that level.
"Last year, towards the end of the races, on new tyres, you could do very quick lap times, whereas in the closing stages this year, you will have to bear in mind how much fuel you have left, the state of the batteries and that of the tyres. You will need to be very clever to manage these parameters and the new race strategies could see drivers being unable to go flat out to the end."
Although expecting the speed of grands prix to be reduced in the new season, Alonso is at least hoping the regulations are given sufficient time to bed in.
"As drivers, we will get used to it quickly and so I hope these rules aren't immediately overturned and that they stay unchanged for a few years," the 32-year-old added.
"Otherwise the spectators could lose confident in this new Formula 1 which is very complex, even for the viewer."
Alonso's Ferrari team head to Melbourne looking like the main non-Mercedes powered-runner with the best chance of enjoying a strong start to the season.
The Spaniard, who completed the second-most mileage of any driver during the winter, admits the sharp learning curve of pre-season will continue into the race weekend.
"A few more days would have been useful given how much has changed for this season," Alonso said. "With every lap of testing we learned something and improved pretty much constantly. I think that will still be the case in Australia, especially on the first day and then actually in the first few races."