Luca di Montezemolo says Fernando Alonso "is the best driver in the world"
Ferrari President meets Mercedes boss in his praise of Spaniard's talents
By Mike Wise in Monaco
Last Updated: 22/05/14 5:21pm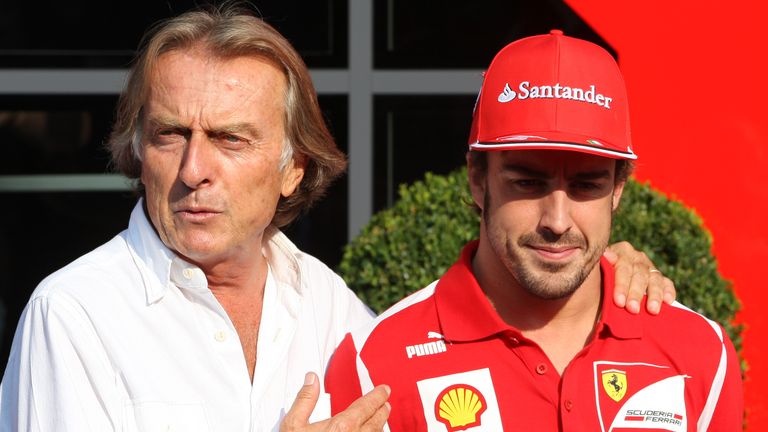 "It's always welcome when people see your job in a good way and respect what you try to do and what you try to achieve," Alonso said on Wednesday in response to Zetsche's comment, which was widely reported in the Spanish media.
"Sometimes it's strange to see good comments and good compliments from people from outside and from the other side that are supposed to be close to you, there are the opposite comments," Alonso continued cryptically.
"It's motivating. It's motivating for me and it's good to receive good comments. But it's funny when you see the opposite in your closest friends."
But if Alonso has been feeling unloved at Ferrari then he might draw strength from the glowing tribute paid by Di Montezemolo in an interview with Australian journalist Peter Robinson, excerpts of which the Scuderia published on Thursday.
"Fernando is the best driver in the world, who always gives 200% in the races," Di Montezemolo said. "He knows how much I count on him, even away from the race track, in terms of his contribution and the impetus he gives to the team."
Di Montezemolo also took aim at those he believes are trying to de-stabilise Ferrari's relationship with Alonso, whose contract runs until 2016.
"I think it's incredible that there are still some so-called experts who don't understand that and are always looking for a polemical situation that simply doesn't exist," he added.
There were rumours linking Alonso with a move to Mercedes at the Spanish GP two weeks ago, a race which Zetsche - whose company is parent of the German manufacturer - attended. However, Toto Wolff, team boss of the current championship leaders, was quick to play them down.
Meanwhile, Alonso was fourth fastest in opening practice on Friday morning for this weekend's Monaco GP.