Fernando Alonso wants mixed weather in British GP after qualifying 19th
Spaniard hopes for same forecast even after it catches Ferrari out
By Mike Wise at Silverstone
Last Updated: 05/07/14 7:44pm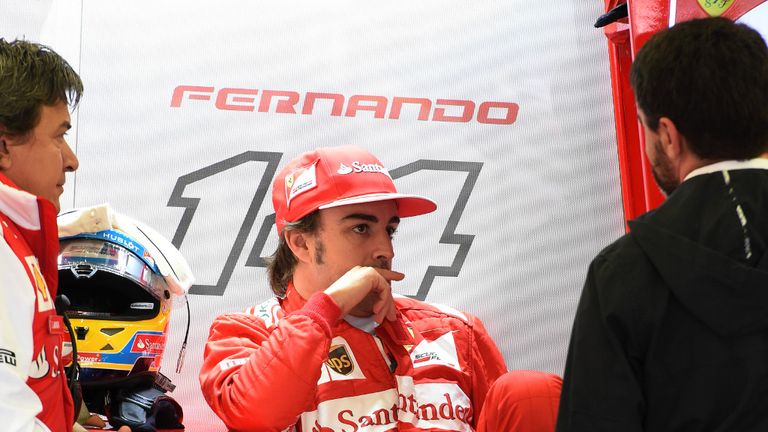 Ferrari were caught on the hop by changing weather conditions during qualifying for the British GP but Fernando Alonso is nevertheless hoping for more of the same in Sunday's race.
Alonso and team-mate Kimi Raikkonen qualified a lowly 19th and 20th after the Scuderia made the wrong call in Q1, although they'll both move up the grid - by three and two places respectively - after various penalties have been applied.
Hoping to get the get the best of the conditions on a drying track, Ferrari were among the last to send their drivers out. However, the rain instead returned, with Alonso spinning off the circuit.
The Spaniard acknowledged afterwards that good fortune plays its part in such conditions but also thinks Ferrari should seek to improve their decision making.
"We definitely did something wrong compared to the other teams because when both cars are out of one session like this, it's that you were in the wrong moment with the wrong tyre. So that's definitely something that we need to look at," he said.
"It's true that it's happened some other times and we're saved many times by luck. I remember being on pole position in 2012 here and in Q2 I pass ten seconds before the chequered flag.
"It's something we need to look at, something we need to improve. But at the same time it's a very narrow line."
Ferrari are currently undergoing a reorganisation under new Team Principal Marco Mattiacci and Alonso suggested they would also do well to try and speed up making such decisions.
"I think bigger teams have longer procedures than smaller teams, so we need to speed up some of the communications, some of the things that we do," he said.
"Secondly, I think the small teams are position 22, 23 every single qualifying. So when there is mixed conditions, they put on dry tyres. If they f*ck up they will be 23; if they are right, they will be fourth.
"That's a lot easier than the top teams but I definitely agree there were some cars on dry tyres today a couple of minutes before us doing green sectors and we were in the garage."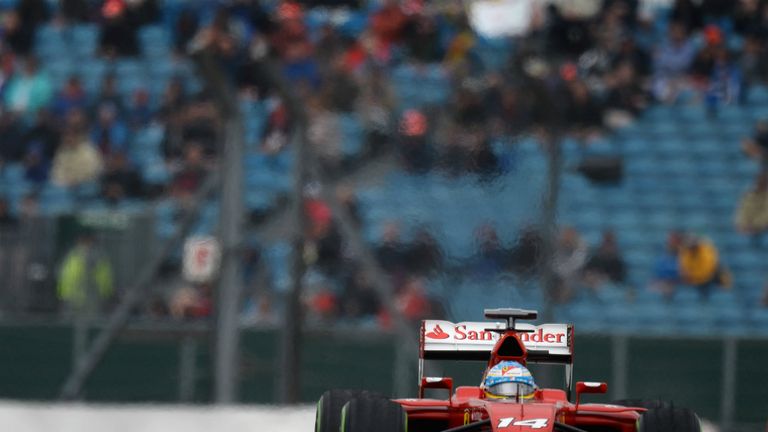 Although Ferrari got it wrong in qualifying, Alonso still thinks a mixed bag of weather on Sunday represents their best chance of making headway.
"I think mixed conditions will help. If it's a multiple pit-stop race – dry, wet, dry, wet – that will help, because in one lap you can gain 30 seconds if you are with the right tyre in that moment," he added.
"When you start 19th there is nothing to lose. So we'll see which type of race we have. I think the car performed okay in dry conditions yesterday; I think the car can also be okay in the wet."
And with Williams also getting caught out, Alonso acknowledged that progress could depend on that made by Valtteri Bottas and Felipe Massa, who line up directly ahead.
"If they are aggressive and overtake quickly, we follow them and overtake quickly; if they take some laps to overtake some cars, unfortunately we'll be stuck behind them," he added.
"Overtaking a Williams is the most difficult thing nowadays."
Watch the 2014 British GP live on Sky Sports F1. Extensive coverage of the Silverstone race weekend begins with Friday Practice from 9.45am on July 4.