Stefano Domenicali Q&A: The Ferrari boss' post-Abu Dhabi GP press briefing
Tyre strategy and Alonso's move on Vergne up for discussion
By William Esler
Last Updated: 04/11/13 10:06am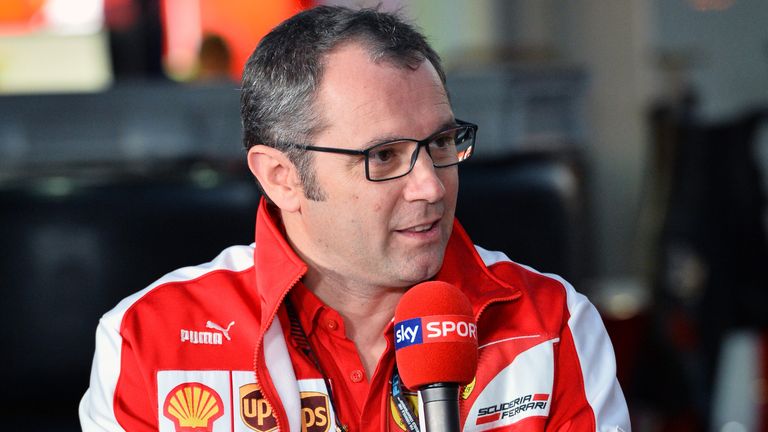 Felipe Massa has said that he felt it was a mistake to fit the medium tyres at his final stop. Obviously at the time you thought it was correct, but in retrospect do you think it was a mistake or does Felipe just need to accept that that was the decision made?
Stefano Domenicali: "I think at that stage that was the thinking. Of course retrospectively you could say that it was not the right decision, but there are a lot of good Monday morning quarter-backs in life."
Can you tell us about the investigation into Fernando?
SD: "In my view you see clearly that when Fernando is out on track, his car is alongside the other car. So the regulation says clearly that if you have a portion of the car over the rear-line the other car should give space to let the car through."
This hasn't been a good weekend for you, are you more optimistic for the final two and can you still finish second in the Constructors' Championship?
SD: "Yes. We are in terms of pure performance as weak as the others are compared to Red Bull who are in their own league and maybe we can start there next year. With the others we are absolutely there so I am confident we can do our race and take the points that are needed to come second. Don't underestimate Lotus of course, because they had a problem and only scored points with one car, but that is racing. It should be an interesting couple of races."
There seemed to be some issues with the car in qualifying in recent races. What is the key to getting into the top five?
SD: "I think for sure we know that we have a lack of traction and downforce in certain corners and we need to manage the set up of the car and not just improve it. We know we are paying a big price also with temperature, because the more we go to hot conditions, the more our car is becoming inefficient. We are now moving to a situation where the conditions are more suitable for our car and that is why I said we still have everything to fight for."