Kimi Raikkonen 'very happy' to have sealed 2014 Ferrari return
Team's returning ex-champion looking forward to Alonso match-up
By James Galloway
Last Updated: 12/09/13 6:24pm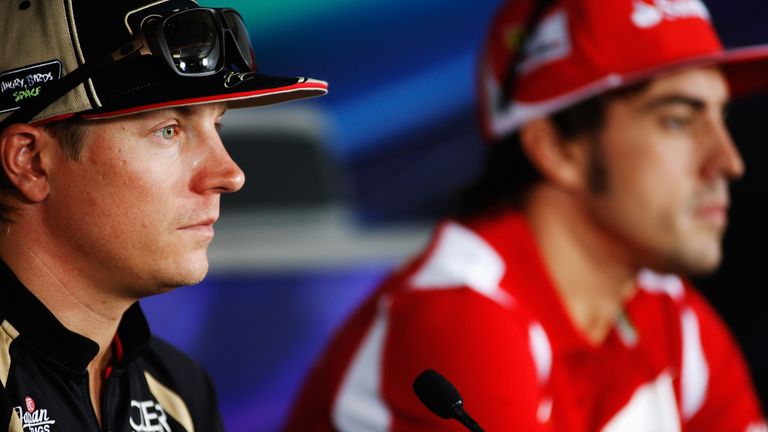 The Scuderia ended weeks of speculation on Wednesday by finally announcing that Raikkonen had signed a two-year contract to return to Maranello, four years on from his departure from the team with one year remaining on his contract.
Raikkonen, who took his 2009 Ferrari exit as his cue to begin a career in rallying before returning to F1 with Lotus last season, remains the Italian team's last World Champion and says he retains many fond memories from his initial three-year stint.
"I am really happy to be returning to Maranello where I previously spent three fantastic and very successful years," said Raikkonen in a short statement on Ferrari's website
"I have so many memories of my time at Ferrari, memories which have stayed with me these past years, first and foremost, winning the World Championship title in 2007, which was really unforgettable."
Although the nature of the Finn's early exit from Ferrari at the end of 2009 was considered acrimonious in some quarters - the Finn was paid off so the team could bring Alonso to the team for 2010 - Raikkonen made clear last year that he had no hard feelings towards anyone at Maranello.
With his return now confirmed, the 33-year-old said he was looking forward to renewing old relationships and working alongside fellow World Champion Alonso for the first time.
"I can't wait to be driving a Prancing Horse car again and to reacquaint myself with so many people with whom I had such close links, as well as working with Fernando, whom I consider a great driver, in order to bring the team the success it deserves," Raikkonen added.