Ferrari confirm Antonio Spagnolo will be Kimi Raikkonen's race engineer in 2014
Finn visited Maranello in first public appearance since back operation
By William Esler
Last Updated: 18/12/13 2:58pm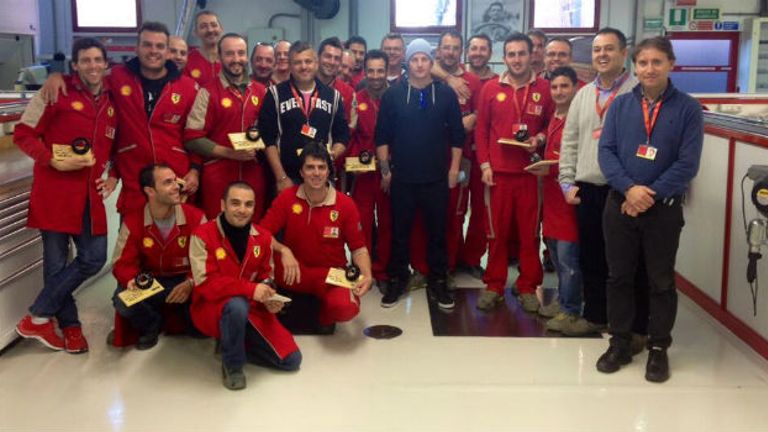 The Finn who drove for the Scuderia between 2007 and 2009 is returning to the Italian team next season and this was his first chance to re-familiarise himself with his surroundings.
'It was an opportunity to go over the current state of play on the design of the 2014 car, as well as a chance for Kimi to meet up with many old friends who, in a few weeks time will once again be his team. These include Antonio Spagnolo, who next season will [be] the Finnish driver's race engineer,' the team reported.
Confirmation that Spagnolo will engineer Raikkonen in 2014 will only fuel rumours that Rob Smedley is set to follow Felipe Massa, whom the Finn is replacing, out of Ferrari to Williams.
The Englishman was conspicuous by his absence from the picture marking Raikkonen's visit published on Ferrari's Twitter account.
Fernando Alonso drove next year's Ferrari on the simulator last Friday, but Raikkonen, who is still recovering from back surgery, did not get behind the wheel.