Kimi Raikkonen is expecting a step into the unknown once pre-season testing starts
Finn back in familiar Ferrari surroundings but new cars create "unknown situation"
By Mike Wise
Last Updated: 25/01/14 6:45pm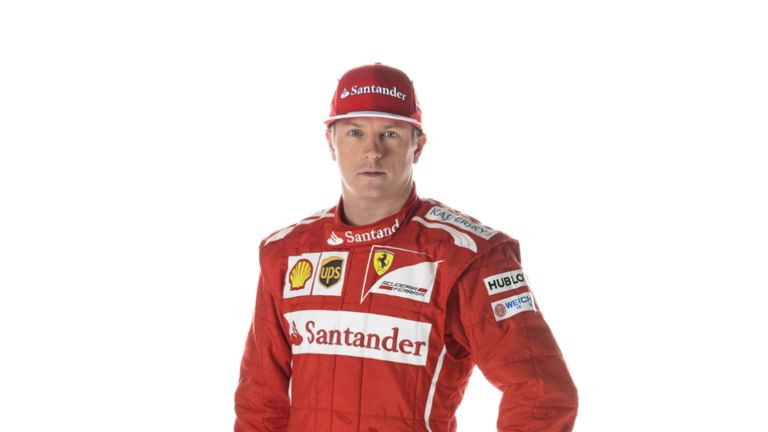 Four seasons after he departed the Scuderia under a cloud, to be replaced with a degree of irony by his new team-mate Fernando Alonso, the Finn has arrived back as F1 undergoes its biggest technical change in, arguably, a quarter of a century.
According to Raikkonen, little has changed at Maranello during the intervening period but it sounds as though home comforts are something the 2007 World Champion might welcome as he starts getting to grips with Ferrari's new F14 T - V6 turbo hybrid engine and all - in Spain next week.
The first pre-season test is where teams hope to familiarise themselves with their new cars but according to Raikkonen, "I think it's going to be a bit more of an unknown situation than in many other years. Now, there's changes on engines and gearboxes and all the electronics, so we have to see how it goes.
"Hopefully, we have no problems and can run the car and check the systems, do normal running that is necessary in the first test every year and get through the programme as smoothly as we can.
"But it's very difficult to say because there's so many new unknowns. Before we run the car next week, we really don't know what to expect."
So keen were Ferrari to ease Raikkonen through the exit door at the end of 2009 that he departed ahead of schedule and with the final year of his salary - at that time one of the biggest in any sport - paid in full.
He switched to rally driving before returning to F1 two years ago but seems happy to be back in Italy, where will also renew his acquaintance with former Lotus Technical Director James Allison.
"I don't think it's changed an awful lot," Raikkonen said. "I mean, there are a lot of the same people here. Obviously there are some new people from different teams - some that I know.
"It was very easy to come back, knowing the people and how things are working here. I said the first time I came here that it feels very good, a bit more relaxed, I'd say, than when I left.
"It's been very easy and nice to come back."
As for his relationship with Alonso - one which has prompted plenty of anticipation ever since it was announced that Raikkonen was returning to the Italian marque - the 34-year-old agreed that both of them should try and put the team's interests ahead of their own.
"I don't think there's any way of telling things right now because every situation is different. But we know what we have to do. We've said before that we're going to race against each other like every year," Raikkonen added.
"It doesn't matter who is your team-mate, but sure we have respect against each other and obviously we try to come out on top.
"But we know what the team expects from us and I think time will tell what happens. There is a lot of talk from outside about all the problems and that kind of thing but I think inside the team we have a very good feeling.
"We have to wait and see how it goes and hopefully we can bring the World Championships back to the team."
The Sky Sports F1 Online team will be providing live commentary of all three winter tests, starting in Jerez on Tuesday January 28, with live updates from trackside also on Sky Sports News.