Ferrari have said that Fernando Alonso will miss the first pre-season test
Massa and de la Rosa at Jerez, Alonso waits to Barcelona
By Mike Wise
Last Updated: 29/01/13 8:31am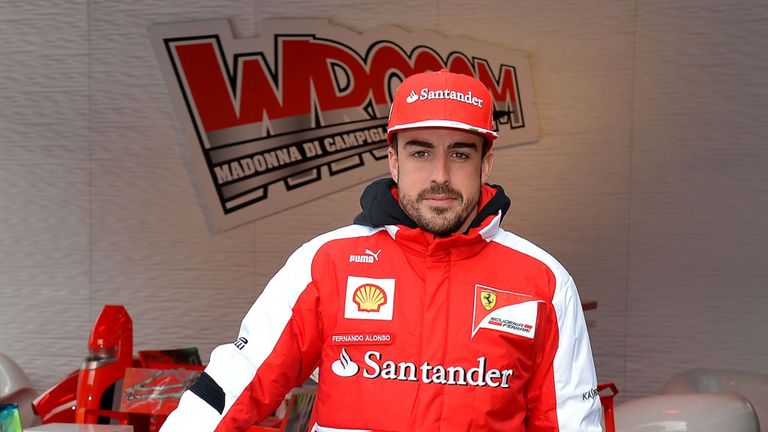 In a statement on their website, the Scuderia said that Massa will be in the cockpit for the first three days of the Jerez test, starting on February 5, with Pedro de Rosa taking over on the fourth and final day.
De la Rosa, 41, was announced as Ferrari's development driver at the start of the year. They said Alonso would instead "intensify his physical training" during the first half of February.
However, the double World Champion will do the lion's share of the work during the second test at the Circuit de Catalunya, which starts on February 19, with Alonso driving for three days to Massa's one.
Each will get two days in the cockpit at the final test, also in Barcelona, between February 28 and March 3.
Ferrari said it was important for de la Rosa to have time in the cockpit, given that his primary role as a test driver will involve simulator work.
That work will prove particularly important for Ferrari as they struggle to reconcile the discrepancy they have experienced in recent years between their cars' performance in the wind tunnel and on track.
De la Rosa's contribution "will allow both the team and the driver to work specifically on looking at the correlation between the virtual and the real experience", Ferrari added.
Ferrari's own tunnel is currently being overhauled, with their 2013 challenger developed instead using a facility owned by Toyota. It will be launched at Maranello next Friday (February 1).
2013 Ferrari test schedule
Jerez
Day One: Felipe Massa.
Day Two: Felipe Massa.
Day Three: Felipe Massa.
Day Four: Pedro de la Rosa.
Barcelona One
Day One: Fernando Alonso.
Day Two: Fernando Alonso.
Day Three: Fernando Alonso.
Day Four: Felipe Massa.
Barcelona Two
Day One: Felipe Massa.
Day Two: Fernando Alonso.
Day Three: Felipe Massa.
Day Four: Fernando Alonso.