Frustrated Timo Glock says his Marussia exit shows F1 'has nothing to do with sport'
German veteran loses seat due to 'tough economic conditions'
By Pete Gill
Last Updated: 21/01/13 3:07pm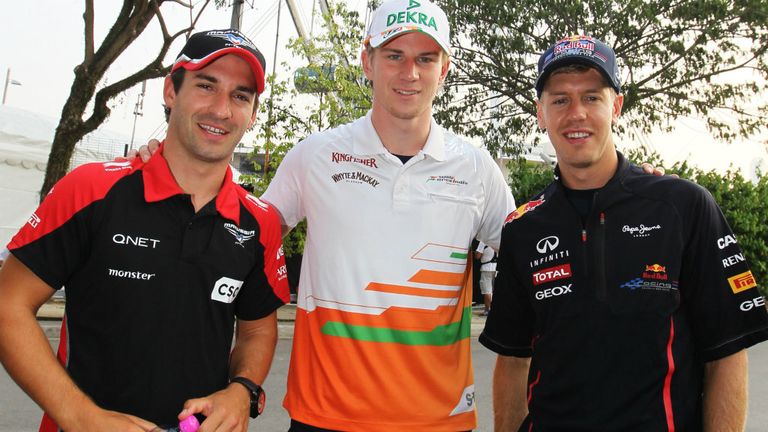 The 30-year-old's exit from the team - and, in all likelihood, F1 - was confirmed early on Monday morning in a press release which made abundantly clear that Glock had lost his seat due to financies rather than form as Marussia sought to retain their place on the grid.
"The ongoing challenges facing the industry mean that we have had to take steps to secure our long-term future," confirmed team boss John Booth as he starkly attributed the divorce to "tough economic conditions".
"The commercial landscape is difficult for everyone, Formula 1 teams included," added Booth. "We would like to thank Timo for working with us to reach this decision, especially as he had a valid contract."
For his part, Glock, a 'paid driver' surely destined to be replaced by a 'pay driver', has made his frustration palpable in a Twitter exchange with Mark Webber after the Red Bull driver expressed his disappointment at the German's ousting.
"Hi mate, thanks a lot for that message, that means a lot to me!" replied Glock on his own Twitter page. "That's the way of F1 at the moment hope it will change again soon because like this it has nothing to do with sport!"
'Pay drivers' are hardly a new phenomenon in F1 - indeed, the practice of signing a driver on account of sponsorship rather than skill or speed is almost as old as the sport itself.
However, the issue has become particularly pressing in recent times, with the global economic slowdown seemingly resulting in the appointment of an unprecedented number of revenue-adding drivers while the likes of Glock and fellow 'paid drivers' worthies such as Heikki Kovalainen and Kamui Kobayashi are reduced to collateral damage as teams battle to stay afloat.
What Glock's fellow drivers have tweeted about his departure
"Mate big shame to hear the news!! We will miss you specially at the drivers dinner! I'm sure you will be back soon @realTimoGlock" - Sergio Perez.
"It's a Shame to see that @realTimoGlock is off the F1 grid for '13. No way that'll be the last we see of him..." - Jenson Button.
"Further to the Team's statement today, on a personal note I'd like to wish @realTimoGlock the very best for the future" - Max Chilton.
"Bad news to see @realTimoGlock leave Marussia. Wishing him the best going forward" - Paul di Resta.
"@realTimoGlock you'll be missed matey on the drivers parade and drivers meetings chats. One of the good guys, and never went to your head. enjoy the next challenge, be great to see you in a competitive car again. All the best buddy" - Mark Webber.