Nico Rosberg has warned Mercedes not to get complacent about their pace
However, German thinks victory in Malaysia is definitely possible
By William Esler
Last Updated: 27/03/14 2:07pm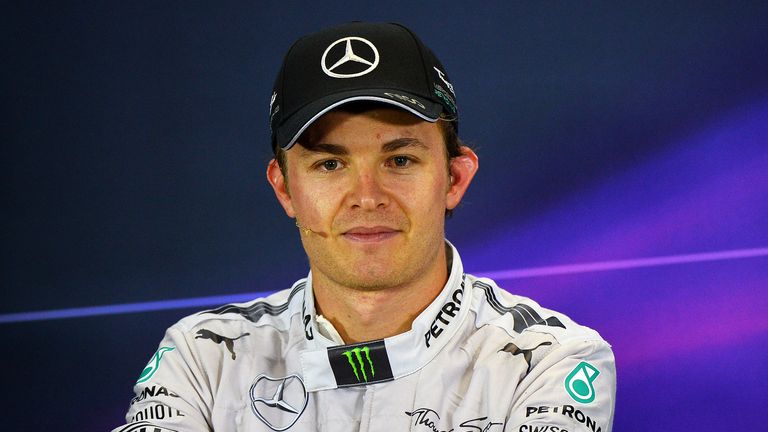 Having looked impressive throughout pre-season testing, the Silver Arrows dominated in Melbourne with Lewis Hamilton taking pole position by over three tenths of a second before Rosberg took a comfortable victory in the race a day later.
However, with F1 a constant development race the German knows Mercedes cannot afford to rest on their laurels.
"We look to be the quickest at the moment which is fantastic, but again we need to be careful with that - the opposition are not asleep and they are pushing like crazy," the German said in the Drivers' Press Conference.
"At the moment it seems we have a bit of an advantage over the other people. However, Melbourne is not a benchmark as a race so we need to be a bit cautious with that, but we are looking good and it should be possible to do a great result here."
2014 has seen the biggest change to the Technical Regulations in a generation and Rosberg has heaped praise on how Mercedes have adapted to the challenge.
"It has been a fantastic start to the season," he added.
"I think the team has done a great job with these new regulations with the car and engine/powertrain that they have built. It was great to win the first race, but now I am fully focussed on getting the most out of this race.
"I am optimistic for the weekend and there is a possibility to win."
Overshadowed by the multi-21 saga at Red Bull, tensions also flared at Mercedes last year when Rosberg was told not to pass Hamilton despite repeatedly asking then Team Principal Ross Brawn for permission, but the German says that situation will not be repeated this weekend.
"This year it is clear that we are here to race - that is the clear message and you will see that on track," he told Sky Sports News.
"We will be fighting each other, battling each other and we will entertain the fans also because we want to go racing and we want to put on a great show. But also at the same time there are going to be a couple of areas when team orders might apply, that is inevitable and they have been discussed so we all know where we stand."