Nico Rosberg accepts 'responsibility' for collision with Lewis Hamilton at Spa
"I did not do a good enough job to avoid a collision between our two cars" admits title leader; But Rosberg reveals he has received an apology from Niki Lauda following the Mercedes advisor's criticism
By Pete Gill
Last Updated: 05/09/14 5:28pm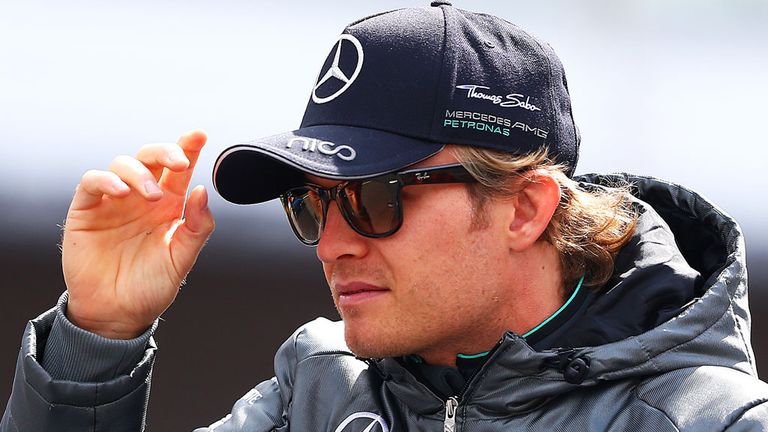 An apologetic Nico Rosberg has publicly accepted responsibility for the 'error of judgement' which caused his collision with Lewis Hamilton at the Belgian GP – and claimed the incident, which resulted in him leaving Spa with a 29-point advantage in the World Championship, feeling 'distraught'
Rosberg refused to admit his culpability for the second-lap clash immediately after the race, but has now accepted that the accident, which punctured Hamilton's Mercedes, was his fault.
Writing in The Daily Mail, Rosberg admits: 'I took a lot of time to reflect on the events of the weekend – and we met as a team to discuss it last Friday, too. I analysed the whole situation in a lot of detail and reached the conclusion that I had to take responsibility for what happened because it was my error of judgement. 
'It didn't matter what part of right and wrong was involved, the fact is that it happened and I did not do a good enough job to avoid a collision between our two cars.'
Hamilton claimed that, in a post-mortem conducted by the Mercedes team immediately after the controversial race, Rosberg had admitted causing the accident 'on purpose' by refusing to avoid the clash.
Confirming that he apologised to Hamilton during an 'intense' second debrief held at the team's Brackley headquarters last Friday, Rosberg, who is believed to have been hit by a six-figure fine, added: 'In hindsight, the collision was my responsibility because I was the car trying to overtake, so I have to accept that I made a mistake and to apologise.'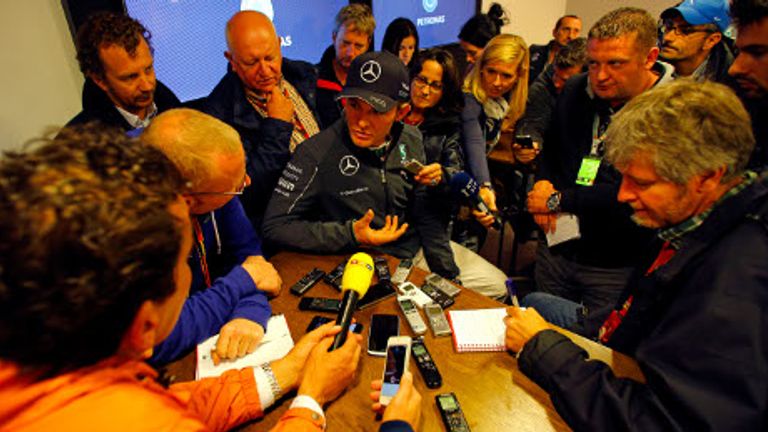 Somewhat surprisingly, Rosberg also disclosed that he had himself received an apology from team advisor Niki Lauda following the Austrian's outspoken criticism of his actions at Spa.
'The result enabled me to extend my lead in the championship, but when I left the circuit I hadn't really thought about that. I was concerned and distraught about the situation; one thing is for sure: I wasn't happy,' Rosberg writes.
'I was instead thinking about the criticism - the way Niki Lauda, for example, had been critical about my driving. Niki has since apologised for what he said and, in the heat of the moment you often say things that you regret - that has happened to all of us.'
Rosberg was booed on the podium at Spa after finishing in second place but responded by claiming that he was only heckled by British fans. Ten days on, a contrite Rosberg has struck an altogether more conciliatory attitude.
'I really hope my apology will be accepted by the Formula One fans who have been critical of me. I was booed on the podium - which wasn't a nice feeling - but I understand that people had travelled a long way to see a great race between Lewis and myself, and they did not get that. I totally respect their opinion and I hope that in time they will accept my apology.'