Sergio Perez and Esteban Gutierrez thrilled Mexican GP returning to F1 in 2015
Force India's Perez has no doubts race will take place next year
By James Galloway
Last Updated: 09/02/15 6:01pm
Mexico's two Formula 1 drivers, Sergio Perez and Esteban Gutierrez, have expressed their delight and pride at the news that their country will rejoin the calendar next season with the former "100 per cent" certain that the race will happen.
After years of speculation over a potential revival of the Mexican GP, and an aborted return to the calendar for this season, Bernie Ecclestone confirmed on Wednesday that F1 would return to the Hermanos Rodriguez track in Mexico City for 2015 after a 23-year absence.
Perez became the first Mexican to line up on an F1 grid in 30 years when he made his debut in 2011, and having left his homeland to race in junior categories in first the United States and then Europe a decade ago, the 24-year-old admitted that the prospect of racing in his own country again was particularly mouth-watering.
"It's great, I'm so happy," the Force India driver said in Thursday's Drivers' Press Conference ahead of this weekend's Hungarian GP. "Since I left my home at 13, 14 years [old] I never raced in Mexico. So now to go back after so many years and race in Formula 1 will be great. It's great for my country.
"They've been really pushing for so many years since I came to Formula 1 four years ago, the spirit of the fans is massive back home. It's great for my country, for all the fans back home and I'm sure you will all be surprised how great the event will be."
Younger compatriot Esteban Gutierrez, who joined the grid last season after succeeding Perez at Sauber, described the announcement as a "dream come true".
"All these years that Mexico has been involved with Formula 1 with first Checo [Perez] and now myself, we are two in Formula 1 and this is a great step to have a grand prix," he said.
"It's really a dream come true for many of us. I had a chance to race once in Mexico City back in 2008 when we did World Finals of Formula BMW and it was a great experience. It was an introduction of what it can be and now we will be able to go to the biggest thing in Mexico and really share with our supporters the sport."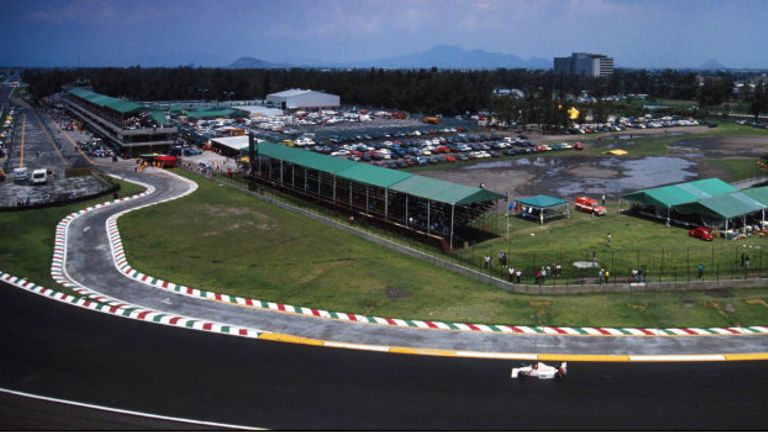 Mexico was briefly included on a provisional calendar for 2014, but failed to make the final 19-race cut. However, Perez says there are no doubts over the country's event for next season despite the venue having to undergo significant redevelopment work.
"One hundred per cent sure that we will go to Mexico next year, no doubt about it. Everything is confirmed," he declared.
"Last year it was a very difficult situation due to the time we had to build the circuit but now there is no doubt. We can all think that we're going there. They already started to work on the circuit, so we're definitely going there."
When included on last year's provisional 2014 calendar the prospective Mexican race was given a late-season slot in a back-to-back with the U.S. GP in nearby Austin and Perez suspects "it will be towards the end of the year" in 2015.
"There is a lot of things to be changed," he added.
"Obviously the circuit is quite old, the last time you raced there was 22 years ago. They already started to build basically a new circuit and it will be fantastic. I'm sure it will become a very popular grand prix very soon."
Watch this weekend's Hungarian GP LIVE ONLY on Sky Sports F1. Extensive coverage from the Hungaroring begins with Practice on Friday from 8.45am