Renault says it's making progress with power unit but is still some way behind schedule
French manufacturer is "some weeks behind where we wanted to be"
By Mike Wise
Last Updated: 24/02/14 3:36pm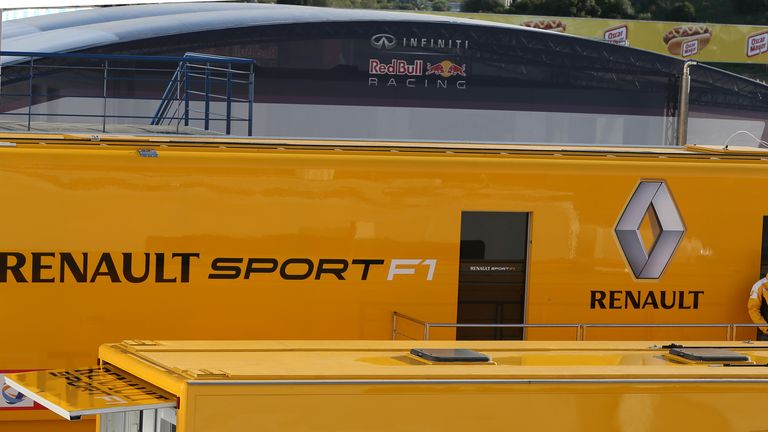 The French manufacturer again struggled in the shadow of Ferrari and particularly Mercedes in last week's second pre-season test in Bahrain and sits well behind both in terms of mileage put on its new V6 turbo hybrid.
Red Bull, Lotus, Toro Rosso and Caterham have all, to a greater or a lesser extent, struggled with the control and operation of the power unit, with the problems centred on its enhanced energy recovery system.
"We have had some setbacks, but we have definitely made progress and have taken several steps forward," White, Renault Sport's Deputy Managing Director (Technical), told the official Formula 1 website. "The changes have improved the PU behaviour in the car and we are have accumulated valuable mileage.
"There have been stoppages, on our side and on the chassis side as well, but we have ironed out some important faults and allowed the teams to gain crucial experience of the car as a whole."
White said that modifications had been made to the Energy Store (battery) after Jerez while Renault had also updated the power unit's software twice to give better performance, driveability as well as systems integration.
"We have made some good headway, in terms of PU performance and operation in the car, we are now in a situation we could have accepted mid-Jerez. We have solved some problems and revealed some others," he explained.
"We are not back on schedule but we are moving in the right direction - the running we have done is very valuable. The challenge is to improve the rate of progress, because the gap to where we wanted to be at this stage remains substantial.
"We are some weeks behind where we wanted to be, and we acknowledge it will take time to unlock the full performance of the PU."
With the FIA's homologation deadline - which effectively freezes development for the season - looming on Friday, White added that staff at Renault Sport's Viry-Chatillon base are "working night and day".
"The rate of development is extremely rapid away from the track and that we can create and validate effective solutions very quickly shows the resolve and tenacity of all our team members," he said.
"While we are not at the level of operation and performance we would want to be, we have a more solid basis to work from, and we are moving in the right direction."
The third and final pre-season test starts on Thursday morning in Bahrain. The Sky Sports F1 Online team will be providing live commentary from dawn until dusk on all four days, with live updates from trackside also on Sky Sports News.