Sauber's Nico Hulkenberg denies receiving 'text message snub' from Ferrari
Highly-rated German could yet replace Raikkonen at Lotus
By Pete Gill
Last Updated: 19/09/13 3:55pm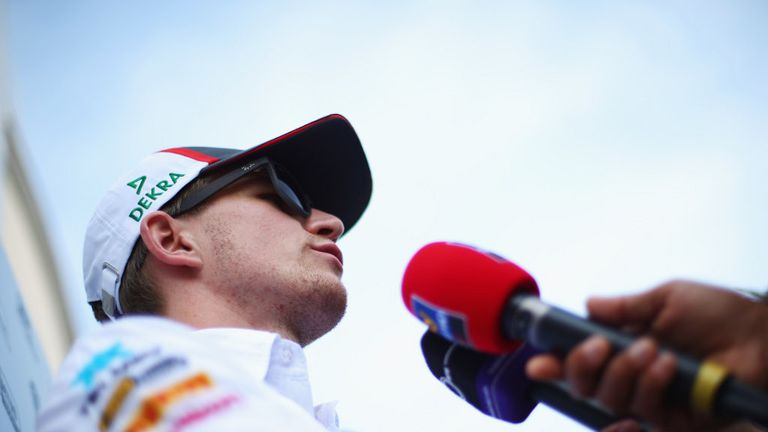 According to reports in the aftermath of the official announcement that Kimi Raikkonen will be Fernando Alonso's team-mate next season, Hulkenberg was only informed of Ferrari's decision by team boss Stefano Domenicali in a SMS message despite two months of talks and detailed negotiations.
But according to Hulkenberg, not only were the reports inaccurate, but his bridges with Ferrari are still rock solid.
"The relationship is as good and as positive as it was before," he said during a press conference ahead of this weekend's Singapore GP. "There was a chance there, but there is no point thinking about it now. It's history, it's time to move on."
Not so quickly, Nico. So you didn't learn of Ferrari's decision to reappoint Raikkonen by text message then?
"No".
Having produced one of the qualifying performances of the season two weeks ago when he propelled his Sauber car to third on the grid at Monza before finishing the Italian GP in fifth, Hulkenberg remains a driver in demand.
While Raikkonen has barred his path into Ferrari, the German is understood to be the leading candidate to replace the Finn at Lotus, while a return to Force India just a year after leaving the team is by no means unfeasible.
"The priority is to find a good seat and a good deal," he confirmed. "Nothing is finalised, nothing has been decided. We are trying to sort out all the options and will then try to come up with a good decision for the future."