Christian Horner has been justifying Red Bull's decision to recruit Daniel Ricciardo
Team boss tries to dispel notion Aussie is better qualifier than racer
By Mike Wise at Monza
Last Updated: 06/09/13 11:18am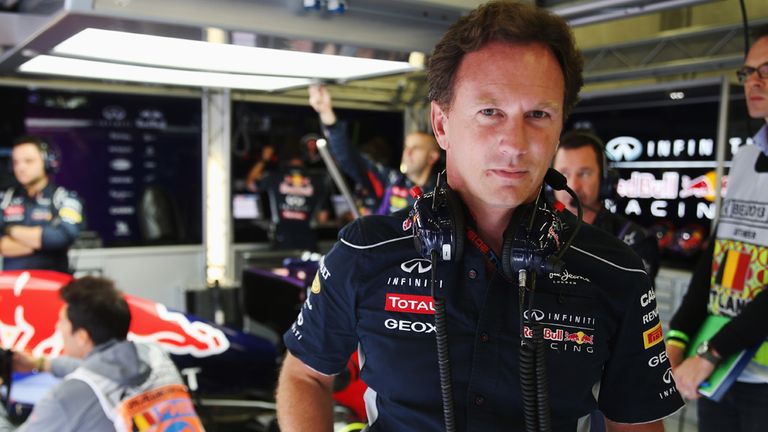 The 24-year-old, who was confirmed as Sebastian Vettel's next team-mate on Monday, has a best race result of seventh since graduating to F1 midway through the 2011 season. Ricciardo's pace over a single lap has long been noted - indeed it has been cited as a factor in the World Champions' decision to hire him.
However, Horner took the opportunity at Monza on Thursday to praise his race-day performances as well. A small irony in the timing of Ricciardo's promotion from Toro Rosso is that it came after a race in Belgium which saw him fight his way into the points on race day having qualified poorly.
"Daniel's points have been limited because of the machinery he's been sitting in. I think he's not a driver that gets involved in incidents, he's not a driver that's wild in some of his overtake moves," Red Bull's Team Principal said.
"If you think back to Japan last year with Michael Schumacher, for example, he's demonstrated that he can go wheel-to-wheel with some of the best guys in the world. His drive in Spa, where he came from the back of the grid all the way through to score points was again a testimony to his racecraft."
Horner also denied the suggestion that Ricciardo's relative inexperience would serve as a handicap to Red Bull as they come to terms with the major rule changes being introduced next season.
"The new rules next year are certainly complicated and it's a new challenge next year. But that's the same for all the drivers," he insisted.
"Daniel is an intelligent lad. He's demonstrated that he's capable of winning Championships in lower formulae, he's won races in all the categories he's been involved in, bar Formula 1, so far.
"It's a calculated risk that we've taken but he's got all the attributes of being a star of the future."
Ricciardo was announced on a multi-year deal and while Horner would not elaborate on the length of his contract - "It's more than one (year) and less than ten" - he said the youngster has had, and would be given, enough time to show what he's capable of.
"He's going to have to feel his way in but he has the benefit of knowing the team well - he's grown up in the Red Bull family, he's been close to the team as a reserve driver, test driver and simulator driver," Horner added.
"He knows an awful lot of the engineering staff; he knows the engineering practices; he knows how we operate. He knows what's expected of a grand prix driver at Red Bull.
"I think it stands him in very good stead because it eliminates that honeymoon period of getting to know each other.
"Daniel is at the beginning of his career. He's only going to get stronger, he's going to grow and develop - and only time will tell how good he can be.
"Our job is to give him the opportunity and platform to demonstrate that. He'll have every bit the same opportunity as Sebastian to demonstrate his ability."