Sky Sports F1 learns Red Bull to conduct Pirelli tyre test at Circuit de Catalunya
Incoming Ricciardo and tester Buemi lined up for 1000km test
By Pete Gill
Last Updated: 08/09/13 6:36pm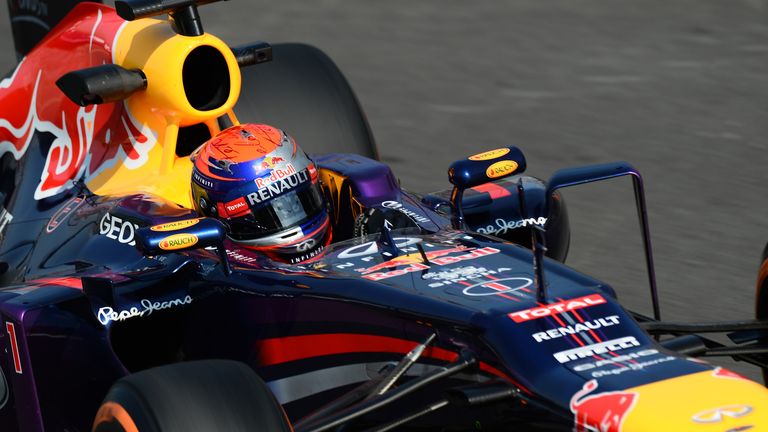 It is understood Daniel Ricciardo, recently appointed Mark Webber's replacement for the 2014 campaign, and the team's current reserve driver Sebastian Buemi will drive for the World Champions at the test.
The event will take place at Barcelona, with Red Bull running their two-year-old 2011 car and Pirelli confirming to Sky F1 that track activities focused on '2014 technology'.
Confirming the test plans to Sky Sports F1 after their one-three finish in the Italian GP, Red Bull Team Principal Christian Horner said: "It's a test that others have conducted for Pirelli.
"It's an old car, we're running one of our test drivers in it - probably Daniel Ricciardo will drive on the other day.
"It's a test for Pirelli for them to look at tyre compounds for next year. We've just provided the car for them."
Earlier this year, Mercedes were issued with a reprimand by a FIA Tribunal after it was revealed that they staged a 'secret' three-day test with Pirelli at the Circuit de Catalunya with Lewis Hamilton and Nico Rosberg driving the team's current charger.
On this occasion, however, there is no question of sanctions against either Red Bull or Pirelli with the rules permitting Pirelli to hold 'tyre tests' so long as a current car is not used and the running is limited to 1000km.
According to Article 22 of the Sporting Regulations, testing is not permitted with 'cars which conform substantially with the current Formula One Technical Regulations'.