'Red Bull could drop fuelgate appeal to avoid sanction against Sebastian Vettel'
Reports suggest FIA could use Vettel's engine outburst as leverage
By Pete Gill
Last Updated: 30/03/14 11:58am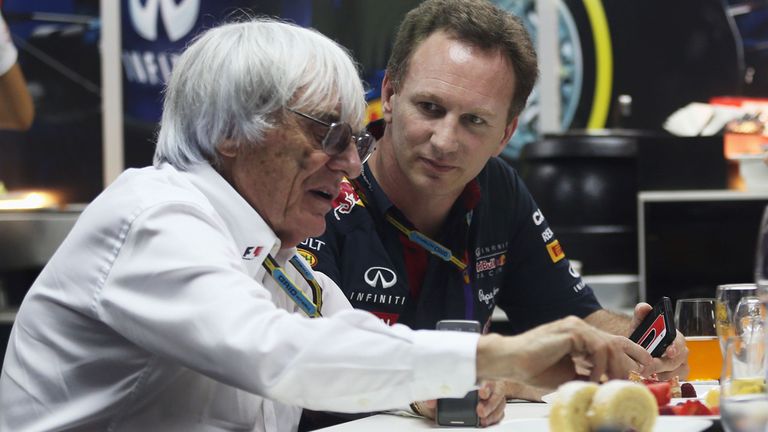 Ricciardo's exclusion after finishing second on the road in Melbourne and the quieter sound of the reduced V6 engines have so far proved to be the dominant talking points of the year. Previously mutually exclusive, the two controversies could now be set to collide according to Sky Sports F1 commentary expert Mark Hughes.
Writing in The Sunday Times, Hughes writes: 'Threatening to punish Vettel for his negative comments could conceivably be used as leverage by the FIA to convince his team to withdraw their appeal.'
While Vettel has an influential ally in the form of Bernie Ecclestone, with the F1 ringmaster a long-standing critic of the sport's 'rules reset', FIA president Jean Todt is said to be 'furious' with the World Champion after he disparaged F1's new soundtrack as "s***".
'Todt was dismayed that the World Champion should be so publicly critical,' added Hughes. 'During the era of Todt's predecessor, Max Mosley, occasional use was made of article 151c of the regulations - bringing the sport into disrepute - to quell dissent. This is not Todt's style, though the regulation provides an underlying threat to Vettel and Red Bull.'
The prospect of Red Bull dropping their appeal is remote, however, with the World Champions adamant that they did not commit any wrongdoing and there is more at stake than just reclaiming second place for Ricciardo.
"We are bound by the Technical and Sporting Regulations and we have to comply by those regulations," team boss Christian Horner told Sky Sports F1. "We believe 100 per cent that we did. We haven't breached any Technical Regulation. There are all kinds of Directive on all kinds of things and when you're in the heat of battle, you are racing for the podium and pushing to the maximum, you have to make decisions and I believe it was the right decision."
"The important thing out of all of this, irrelevant of the appeal or Australia, is we find a way of clearly measuring the fuel rate that's going into the car because there's too much at stake to be out by one or two per cent."
Red Bull appeal is scheduled to be held ahead of the Chinese GP on Monday April 14 in Paris.