Christian Horner says 'it's probably too early' for Jean-Eric Vergne to join Red Bull
Team Principal says Ricciardo's extra F1 experience is crucial
By Mike Wise in Budapest
Last Updated: 26/07/13 2:17pm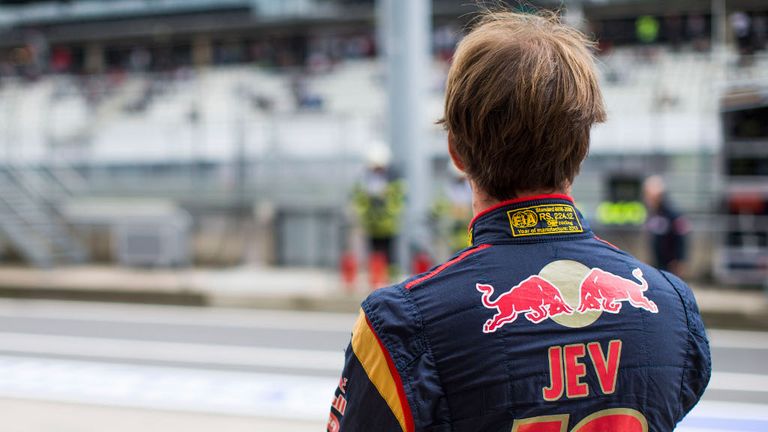 Speaking at the Hungaroring on Thursday, Horner said that Daniel Ricciardo's greater F1 experience influenced Red Bull's decision to ask him to test for them at Silverstone last week.
The Australian is vying with Kimi Raikkonen for the seat to be vacated by Mark Webber at the end of the season.
Explaining the decision not to give Ricciardo's Toro Rosso team-mate track time in the RB9, Horner said: "I think at this stage it's probably too early for him, which is why we chose to look at Daniel in the test at Silverstone.
"I think [Vergne] deserves a seat in Formula 1. Should he not be successful with the Red Bull seat then it makes logical sense for him to continue at Toro Rosso.
"He's six months behind Daniel in terms of Formula 1 experience, so he's still learning and developing."
Although both made their debuts for Toro Rosso at the start of last season, Ricciardo also contested 11 races for HRT in 2011.
The 24-year-old also tested an F1 car for the first time a year before 23-year-old Vergne.
Ricciardo did beach the car in the gravel just seven laps into his most recent run but, according to Horner, "Daniel acquitted himself very well. We had the ability to compare him with Sebastian, who drove the car the following day, and he acquitted himself well".
Assessing the dilemma that Red Bull bosses now face, Horner said that, "Kimi's qualities speak for themselves. He has a proven track record so I don't think you can question Kimi's credentials.
"Obviously with Daniel, he's at the beginning of his career, for sure he has the speed and the rest you won't really know until you put himself into that situation.
"We've got a reasonable amount of information now to be able to make a decision.
"I think we want the two fastest and strongest drivers we can put in the car next year and I think both Kimi and Daniel would represent extremely good options."
As to when Webber's replacement will be announced, Horner added: "We'll take probably the summer break to reflect and then after the summer break, it's going to be Spa or Monza but it's not going to be later than that I don't think."